Surprising Holland: - University of Maastricht states that International Students at Maastricht University who don't want to learn Dutch - should go somewhere else to study! They are welcome in Apeldoorn!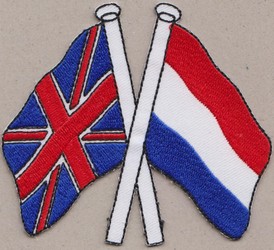 The Netherlands is renowned for its internationalization, its tolerance and its integration. Study in the Netherlands, and most international students only need to learn Dutch as a hobby. Nearly all the Dutch speak some English, and many speak fluent English – which makes Holland an ideal place for foreign University students to study. Coupled with a rich economy and many businesses and companies who do business over the border, business students thrive in "Study destination Holland". International students are a rich asset for the Dutch economy, both now and later when as graduates back home they remember the country and towns they studied in. Dutch language has not proved a decisive factor for choosing the Netherlands.
However, recent discussions in the country about the Anglicising of Dutch Higher Education, have led to the call for more 'Dutchification' of Bachelor and Master programmes and a more concerted effort from international students in the Netherlands to learn Dutch, cumulating in a recent comment from the Dutch State Secretary of Education, Mr Halbe Zijlstra, that he was not pleased to receive letters from the University of Maastricht in English. Journalist Fé Toussaint, of the newspaper Trouw commented that is was of course a small effort on the part of the University to write letters in Dutch, as indeed it was for the State Secretary to read them in English [1]
In a recent reaction, Rector Gerard Mols[2], of the University of Maastricht has stated in the University's newspaper Observant [3] that "All Employees at the University of Maastricht should speak both English and Dutch, and International Students at Maastricht University who don't want to learn Dutch should go somewhere else to study!"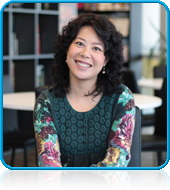 When asked to comment, WUAS Director Maggie Feng said "it's Wittenborg's policy to promote international collaboration and harmony in which English is the Lingua Franca, as it is around the world. Of course for us, as a truly international institute, it's easy; Wittenborg is under Chinese / British management and 75% of our students are not Dutch." However, Mrs Feng goes on to say "More than half of our staff are international, but I would say that around 90% of them speak Dutch, some fluently – even though our predominant working language is English. I would say that it's a good thing if our students can order in a restaurant in Dutch or ask the way, but most international students in Holland are here for a shorted experience and will go elsewhere after graduation. Let's hope they speak excellent English at least! – and maybe some Chinese" – "she adds with a wink!"
Wittenborg's international students are offered Dutch classes every week, throughout the three year curriculum as one of the electives of foreign languages – which include French, German, Russian and Chinese. There is no requirement for students to learn Dutch during their stay in Apeldoorn, however many students do, following lessons at the college, or from their fellow Dutch students, – even if they don't follow classes as part of their degree programme.
JW – WUP 03/04/2012
References
See Transfer Magazine (Nuffic) for Dutch article [4]
---