The First Wittenborg Double Degree Student to have Graduated at the University of Brighton!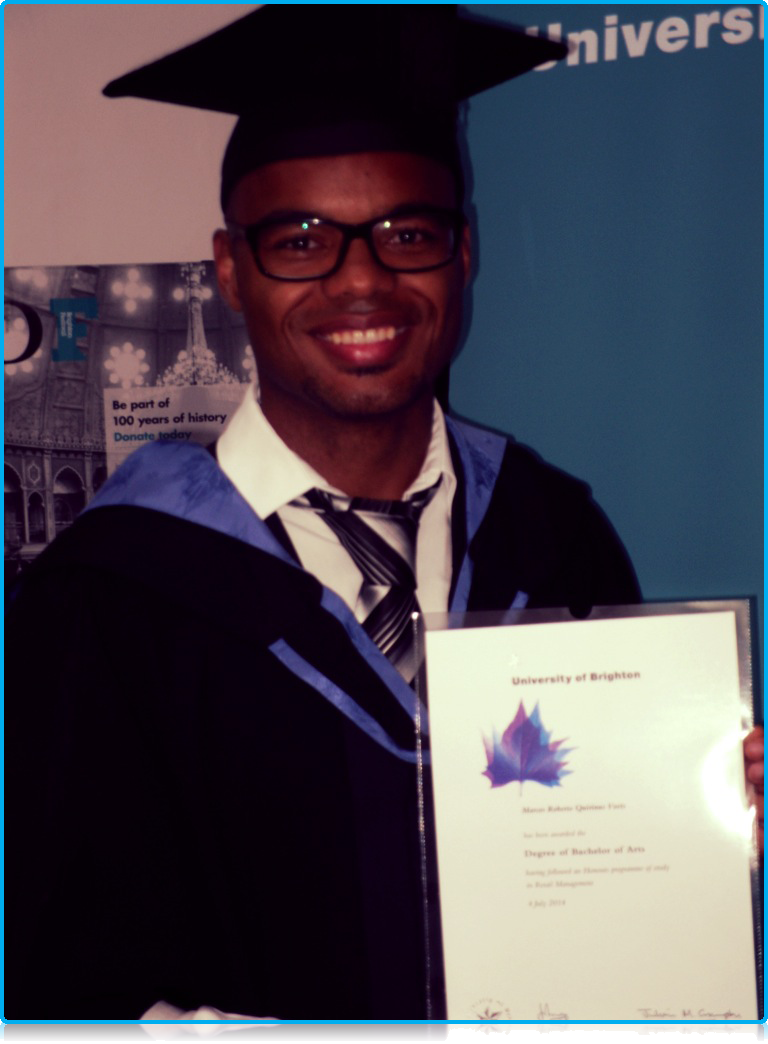 Final-year Dutch student, Marcos Voets, graduated this summer from the University of Brighton in the UK thanks to WUAS's partnership with the institute. Marcos will earn a double degree when he also graduates from Wittenborg later this year.Anesca Smith speaks to marcos, who will be finishing off his studies at Wittenborg with a dissertation in the coming Autumn term.
You are following an unconventional study route. Can you explain how it works? Wittenborg has developed a partnership with Brighton, which gave me the great opportunity to direct entry into the final year. Due to this partnership I'm entitled too a double degree if I meet the requirements.
When and why did you decide to do it this way?
I was immediately excited when I heard about this partnership in 2012. I acquired information from Wittenborg management and decided to take this study route. I like challenges, variety and I have a long-term goal. This opportunity was the perfect fit.
What was it like studying in England?
It was a very pleasurable worthwhile experience. I have learned many things both educational and on a social level. I stayed one week at the Moulsecoomb Campus in Brighton. I rented a private studio with a beach view. The nearest campus from where I was staying was the Welkin Campus in Eastbourne, which is next to the university.
Would you recommend the experience?
If you like challenges, variety and like to be distinctive, I would definitely recommend it! It may require perseverance, but the end result is very rewarding. After graduating from Wittenborg, I will have a double degree along with the experience I gained. This is a true life investment!
When will you graduate from Wittenborg?
I am now in the last stages where I have to finish amongst other things the dissertation. I expect to graduate within 4 months.
Why did you decide to study at Wittenborg in the first instance?
WUAS appeals to me not only for its unique learning environment but also for the multi-national learning environment that gives a very attractive international touch. This internationalism is important to me, and was one of the main reasons why my previous studies and internships were thus orientated. Now I'm in my final stage and when I look back on my time at
this university, I can conclude that I made the perfect choice to choose Wittenborg. I had some great experiences, expanded my networks and gained a lot of knowledge. Wittenborg did not only
succeed in meeting but also exceeded my expectations.
As a Dutchie, do you have any advice for international students coming to study in the
Netherlands?
I would advise them to enjoy what the Netherlands has to offer to the fullest (responsibly). There are many places that you simply must see while you're here and many things to do. Make sure that the balance in terms of study and leisure time is managed well to get the best out of yourself. Eventually, you want to return or stay here with a degree.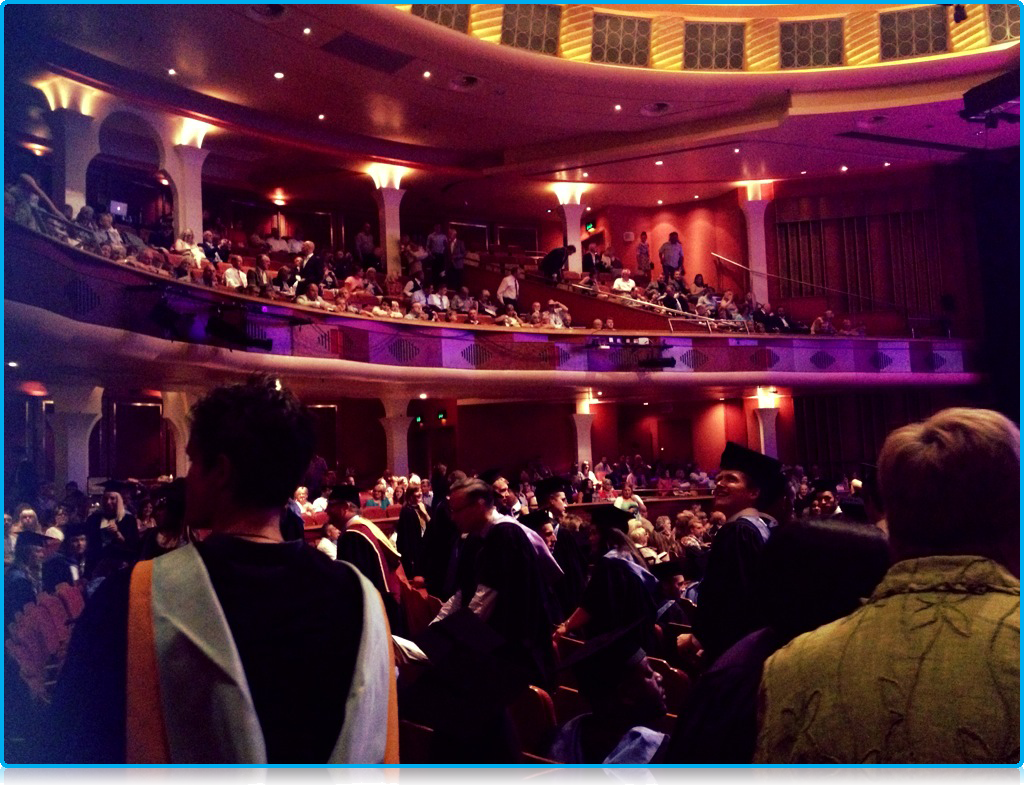 What are your plans beyond graduation?
Have a challenging job to pursue my career and gain a master degree part-time.
When was the Brighton graduation ceremony?
The ceremony took place on July 31 at the Brighton Dome.
What is it like being back in Holland?
I'm delighted to be amongst my relatives and friends again. I really missed 'Friet Speciaal and
'Frikandel'. The Netherlands is very stable and has a good infrastructure compared to many other countries, which provide me security and safety. So it is good to be back but personally I get more enjoyment from exploring the world.
Is there anything you think the Dutch can learn from the English?
Mmmm, that is a good question. However, I prefer to see matters as a two-way street. The English are more socially active. I noticed this both at school and in my leisure time. We could learn from them to be more open. The Dutch are more formal in some areas, which the English can learn from the Dutch.
WUP 24/8/2014
©WUAS Press
by Anesca Smith