Failure is Part of the Entrepreneurial Journey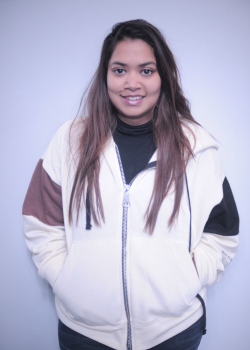 Student's Tourism Idea Won £10,000 Seed Funding
Programs at WUAS are designed to create strong-minded, business-savvy and entrepreneurial individuals. The programs build capabilities to shape new ideas and infuse future-ready skills.
Some of Wittenborg's students are already on the entrepreneurial path and are framing their start-up ideas. A good example is Pahal Nopani from India, who is a Master of Sciences student in International Tourism Management. She joined Wittenborg in October 2018.
Pahal's entrepreneurial journey started before her joining Wittenborg, while she was completing her master's in marketing at Queen Mary University in the UK. There, she participated in "3DS", a 3-day start-up event, where Pahal had the opportunity to pitch her business idea in return for feedback to fine tune her concept.
A Platform Where Travellers Meet Travel Buddies
Her initial idea was to create a social network for bloggers, a platform where travellers can connect with travel buddies. "If you don't want to travel solo, the platform would be ideal to meet new like-minded people in new countries or places."
She enrolled herself in the event with no expectations, and says, "My idea was to get help to develop my basic idea into a business model". To her surprise, out of the 64 ideas pitched, hers was selected as one of the 5 most favourable ideas.
Together with a small team consisting of marketing, public relations and software development support, Pahal further refined her idea, but came across multiple challenges on that journey, like the complexity of travel planning. She states, "Travelling is exciting and cities are not just about the main tourist attractions. Amsterdam, for instance, does not only have a red-light district but there is so much more to see." The team saw the opportunity to connect locals and travel experts to the platform to create customised travel plans. "With one click, the traveller can book an authentic travel experience." Pahal describes her idea further as a "sustainable forward-looking concept that will make travelling more legit and real".
Ultimately, Pahal's refined idea won the 3DS boot camp, which was the foundation for initial seed funding of £10,000.
Pahal presented herself as a true entrepreneur and believer in her idea in front of the investment panel, stating, "Irrespective of your choice, I believe in my idea and I know I will receive funds one way or another". Her determination was an influential factor as Pahal found out when she asked the panel: "What made you believe in my idea?"
Though Pahal is still working on her business concept, she decided to pause her entrepreneurial aspirations, as she wants to gain an in-depth knowledge about the tourism industry through her studies at Wittenborg. She believes it will enable her to build the theoretical know-how about tourism management to continue her entrepreneurial idea with confidence.
Currently, she is doing an internship at Unilever, where she is responsible for the global marketing of the ice-cream brand Carte d'Or.
For Pahal, the lesson learned is: "A start-up might fail, but an entrepreneur never does". Failure is an important element to personal growth. Determination and hard work are required to continuously develop ideas forward and are the foundations for a successful entrepreneurial career.
WUP 12/5/2019
by Romeissa Laib
©WUAS Press