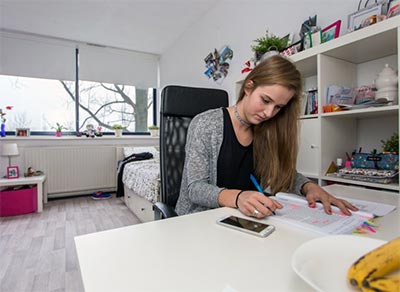 Want to study in the Netherlands, but confused about the Dutch higher education system? With the new academic year beckoning, we separate fact from fiction to make your decision easier:
1. At the last count, the Netherlands still boasted the highest number of English-taught programmes in continental Europe – pretty impressive for a country which is 9 times smaller than the Germany and 237 times smaller than the US!
2. And while we are comparing size – Dutch people are on average the tallest in the world!
3. Holland has a binary education system:
Research universities (WO) - offers research-orientated education
Universities of Applied Sciences (HBOs) – offer higher professional education which focuses on the practical application of arts and sciences.
4. At both types of university you can do a bachelor's as well as master's degree programme, but only research universities offer the opportunity to do a PhD.
5. At most Dutch institutes you have the possibility of starting your programme either in September or February – however, WUAS offers candidates 6 entrée dates per year, and therefor six opportunities to graduate.
6. In Holland, international students from outside the EU are allowed to work up to 10 hours a week alongside their studies or, instead, work full-time during the summer months of June, July and August.
7. As of this year, non-EU students and researchers in the Netherlands are officially allowed to form their own companies while studying.
8. Dutch institutes generally score highly in international education rankings.
9. After finishing their studies in the Netherlands, international graduates are allowed 12 months to look for a job.
10. The Netherlands has just been ranked in the Top 5 of the most innovative countries in Europe.
by James Wittenborg
©WUAS Press