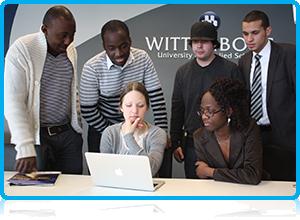 The European Commission is planning to introduce a new directive that will allow non-EU students to work for at least 20 hours a week in member states, stimulating them to find part-time jobs that will enable them to pay for their studies. Currently in the Netherlands, non-EU students are limited to 10 hours a week of work, however recently Minister Donner remarked that with the introduction of the Modern Migration Act (1st June 2013), institutes will monitor study progress more effectively and therefore raising the number of hours to 20 would be less of a risk.
Also, the EU wants to introduce the so-called 'search year' across the whole European Union. This option for graduates to spend a year looking for suitable employment is already available to non-EU students in the Netherlands. Many International students who study in the Netherlands look forward to spending a year looking for an appropriate job, or even starting their own business which is also allowed. During the search year, graduates are allowed to work full time without a work permit.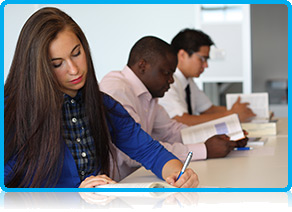 Another aspect to the proposals is to make it much easier for inter-state mobility for non-EU students, and short deadlines for states to issue residence cards. This would for instance greatly benefit programmes such as WUAS's Euro BA Programme which offers students the chance to study a Bachelor of Arts (BA Hons) in International Hospitality Management, at 3 different institutes in 3 different countries. The Bachelor International Hospitality Management (Euro BA) is offered by a consortium of 6 Universities and Business Schools, situated in France, Spain, Germany, Switzerland, the UK, and the Netherlands (Wittenborg).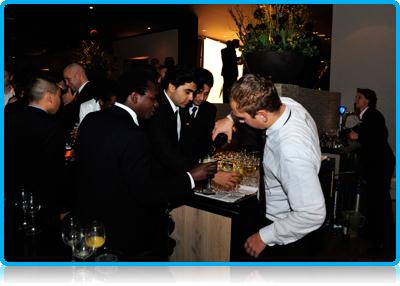 The EU directive, with a planned implementation in 2016, first requires ratification in the European Parliament, however the argumentation for stimulating international students in Europe is strong. Currently the top EU countries with regard to numbers of international (non-EU) students are France (64,794), Spain (35,037), Italy (30,260), Germany (27,568) and the Netherlands (10,701). (Figures of 2011). Within The EU, the highest numbers of non-EU students is of course the UK, who with 247,000 show that the country remains an extremely popular destination for international students. However, the UK has opted out of the EU directive, so is not affected by the current plans, unless they opt back in.
WUP 28/3/2013
Sources
Making the EU more attractive for foreign students and researchers
http://ec.europa.eu/dgs/home-affairs/what-is-new/news/news/2013/20130325_01_en.htm#/c_
http://europa.eu/rapid/press-release_IP-13-275_en.htm
Extract:
"Making the EU more attractive for foreign students and researchers
The EU needs to attract talented non-EU students and researchers who can contribute to our growth and competitiveness with their knowledge and skills. Moving to Europe temporarily is an opportunity embraced by over 200.000 students and researchers from outside the EU every year. However, far too many of them have to face unnecessary bureaucratic hurdles. Current rules for obtaining a student visa or a residence permit are often complex and unclear; procedures can be lengthy and vary considerably across Member States and moving from one Member State to another can be very difficult or even impossible. This hampers the possibility to provide EU countries with a greater pool of talent and reduces the appeal of the EU as a world centre for excellence.
Today the Commission proposed to make it easier and more attractive for non-EU national students, researchers and other groups to enter and stay in the EU for periods exceeding three months. New legislation will set clearer time limits for national authorities to decide on applications, provide for more opportunities to access the labour market during their stays and facilitate intra-EU movement."