The European Parliament has embraced a report in which the European Commission calls for member states to research the possibility of making a study period abroad compulsory for all (European) higher education students!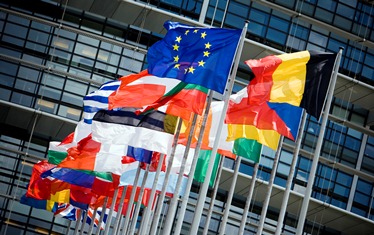 This is seen as an initiative to increase the awareness of the quality and recognition of higher education degrees across the union and to ensure the continuing lobby within the higher education community for more equal recognition, exchange of study credits and the option for EU students to study abroad whilst retaining their local study grants and scholarships.
Also central to the plan is the idea that a study period abroad greatly enhances a student's self-development and career chances after graduation.
At Wittenborg, a great majority of students are already studying abroad, for these very reasons, and Wittenborg strongly encourages its Dutch students to think about completing a work placement or graduation research outside the Netherlands, at a company or a partner institute abroad. (see the International Classroom)
From September 2012, Wittenborg will also join a consortium of European institutes offering a Bachelor of Arts in European Hospitality Management, in which students will have spent a period of time at least 3 different European institutes during this 3 year Bachelor programme. (The BA will be UK award from the University of Brighton, with participating institutes from the Netherlands, Germany, France, Spain, Switzerland and the UK)
At this moment a number of EU students are following programmes in Apeldoorn, with student grants from the Netherlands.
A summary of the report is to be found here http://www.europarl.europa.eu/oeil/popups/summary.do?id=1190359&t=d&l=en
WUP 22/03/2012