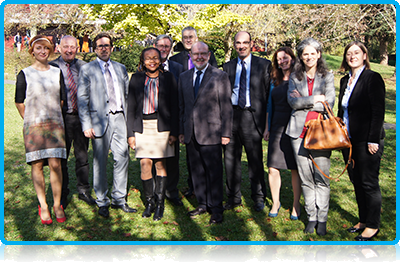 The EuroBA is a unique international hospitality management bachelor programme that sees its students study in 3 different European countries during the course of 3 years. Wittenborg currently has 5 students studying their 2nd year at Angell Academy in Freiburg, Germany and 7 1st year students in Apeldoorn. The programme currently has more than 100 students studying in 5 different countries.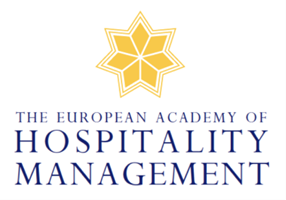 The EuroBA steering group met at the location of the Ecole de Savignac, based in the small French village of Savignac, around 150 kilometres inland from Bordeaux. The school has an excellent reputation in the hospitality industry, both inside France and around the world. Its 400 plus students come from all over France, and it boasts a strong international team of teaching staff. Wittenborg was represented at the meetings by Euroba coordinator Esther Gitonga and Director of Education, Peter Birdsall.
During its two-day meetings, the steering group of the The European Academy of Hospitality Management consortium discussed the planning and development of the programme, which allows students to study for half a year at the University of Brighton in their final year before returning to their "parent" institution for the graduation phase. For students at Wittenborg, this means the possibility of completing both their Dutch and their UK degrees.
Currently, students following the EuroBA at Wittenborg are able to spend semester 1 of year to at the Angell Academy in Freiburg, before completing a 1 semester work placement. In year 3 they spend a semester at the University of Brighton, before returning to Wittenborg to complete their graduation phase. Only students who can speak French can choose for Savignac in their 2nd year, however at the Centro Superior de Hosteleria Galicia, in Spain, 2nd year modules are taught in English, making this an option.
For more information on the programme, email euroba@wittenborg.eu .
WUP 28/10/2014
©WUAS Press
by James Wittenborg