EU-Student Numbers in UK Fall in the Wake of Brexit
While it is feared that a Donald Trump presidency in the US will drive international students away, there are signs that Brexit is already doing that in the UK.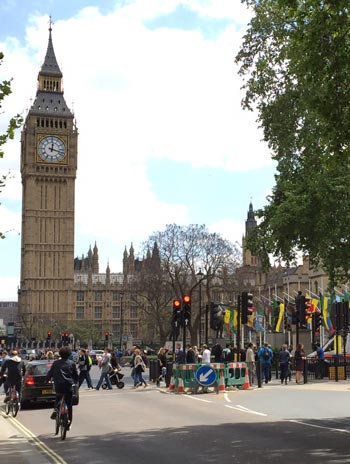 The BBC reports that the numbers of EU students applying for the most competitive UK university courses have dropped sharply in the wake of Brexit – the British referendum held in June on whether the UK should remain in the EU.
The higher education platform Wonkhe released data on which universities in the UK recruit the highest number of international students. In 2014-15 almost a third of postgraduate students in the UK were international (29%), and they made up 10% of all undergraduates.
The universities with the highest proportion of international undergraduates were the University of Buckingham (41%), London School of Economics and Political Science (38%), and the University of St Andrews (32%). Universities with the highest number of international postgraduate students were Cardiff Metropolitan University (64%), Coventry University (57%), and London School of Economics and Political Science (56%).
The website also pointed out that, contrary to popular belief, international students are mainly based in areas that voted "Remain" in Brexit – debunking the idea that many British citizens who voted "Leave" based their decision on experience with foreigners like international students.
"The Prime Minister's fixation with cutting international student numbers as part of a wider cut-down on immigration has been primarily justified by the Brexit vote, which researchers have shown to be overwhelmingly to do with dissatisfaction with immigration," an article on the website reads. "However, as you may have already observed from the tables, large numbers of international students are primarily in areas that voted Remain in the referendum: London, Scotland, Manchester, and Cardiff in particular."
Meanwhile the Prime Minister, Theresa May, this week rejected calls to relax visa restrictions for Indian students coming to the UK, the Independent reports.
Indian officials have blamed visa changes, introduced by May as Home Secretary to prevent students from working in Britain after graduation, for a decline from 40,000 to 20,000 in young Indians enrolling in UK universities.
by James Wittenborg
©WUAS Press