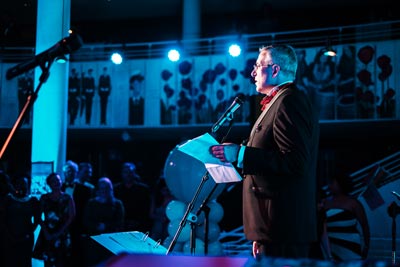 "Equality and internationalisation is the norm, not the exception at Wittenborg," the university's chair of the executive board, Peter Birdsall, said at its 30th anniversary gala this weekend.
Birdsall thanked the university's multi-cultural staff who are as diverse as its international student body and said their drive and dedication is what moves the institution forward.
"A higher education institute such as ours - with a focus on management - is not made through prestigious scientific advances or competing with the country's best and most acclaimed universities. It is made by people. Normal people studying, learning and working together in an exciting and diverse environment, embracing internationalisation, equality and an ethical way of being, not as the exception but as the norm. We can excel in this way."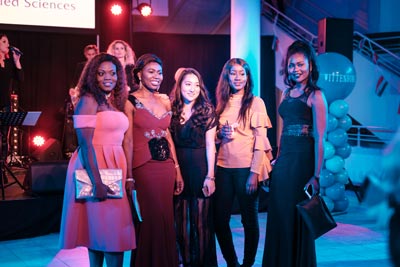 Birdsall recounted some of the highlights of Wittenborg's early years. "The seeds of our internationalisation were sown in the 1990s in Deventer, and coupled with the entrepreneurship of higher education, led to the exciting but sometimes bumpy ride that many of us providing English-taught higher education degrees have faced."
"We learnt that a good student experience was one of the most important aspects of study abroad, notwithstanding the study programme, and we were determined to try and provide this in every way we could.
"I am so pleased that a number of the first graduates of 2005 are here today, Michael having travelled here from Shanghai and Alex from Hong Kong, where they both enjoy good lives and hold good jobs.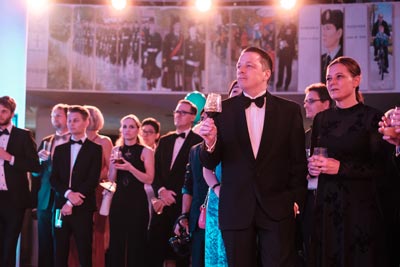 In 2010, Wittenborg moved from Deventer to Apeldoorn, forming a close relationship with the municipality of the city over the years. Today it has locations in Apeldoorn, Amsterdam and Vienna and this year have been recognised as one of the top small universities in the Netherlands and definitely one of the most international in the country."
Birdsall's full speech can be read here.
WUP 16/11/2017
by Anesca Smith
©WUAS Press