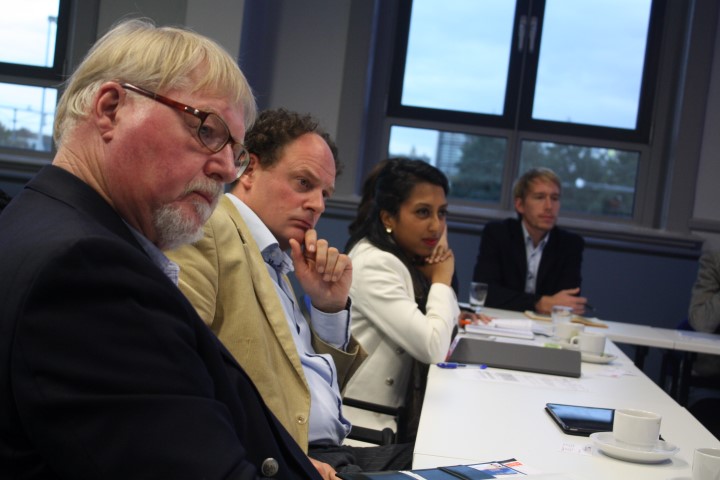 Wednesday saw representatives of EP-Nuffic and the Ministry of Education met with the director of NRTO Ria van't Klooster and representatives of private Universities of Applied Sciences in the Netherlands. The EP-Nuffic is the Netherland's organisation that promotes internationalisation of education, and especially the promotion of Dutch Higher Education abroad. The NRTO is the body that represents Dutch private Universities of Applied Science in both its quality systems development and as a single voice towards the government and other key players in solved in higher education in the Netherlands.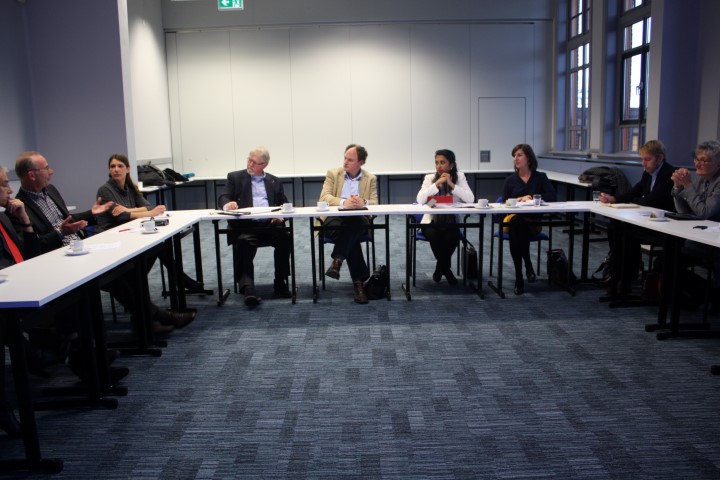 Private Universities of Applied Science were represented by Webster University, Business School Netherlands and WUAS.
Wittenborg Director Peter Birdsall and Karen Penninga of Wittenborg's management team, joined their colleagues in discussions on how NUFFIC can improve its representation and promotion of private Universities of Applied Science within the Study in Holland campaign.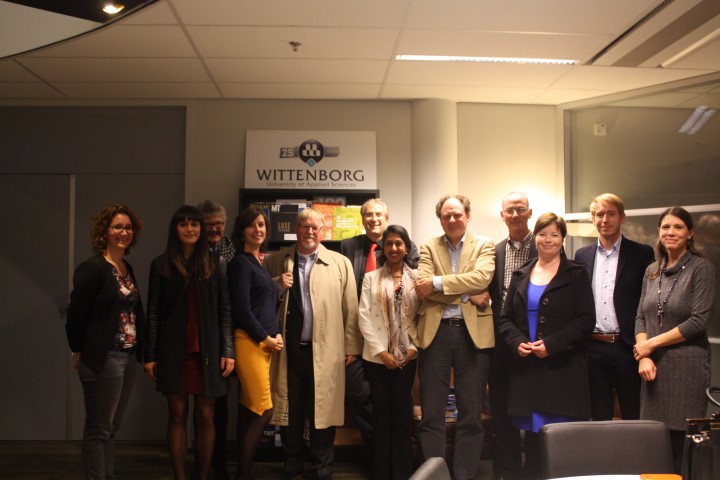 The discussion atmosphere was seen as productive, with all parties agreeing to iron out communication difficulties and improve the general positive communication both internally and externally and parties have suggested that there will be a direct contact person within EP-Nuffic for all private Universities of Applied Science, through their representative body NRTO.
The meetings were concluded by WUAS giving a tour of both the (new) Spoorstraat and Aventus campus locations, with special attention for the new academic library created at the Spoorstraat.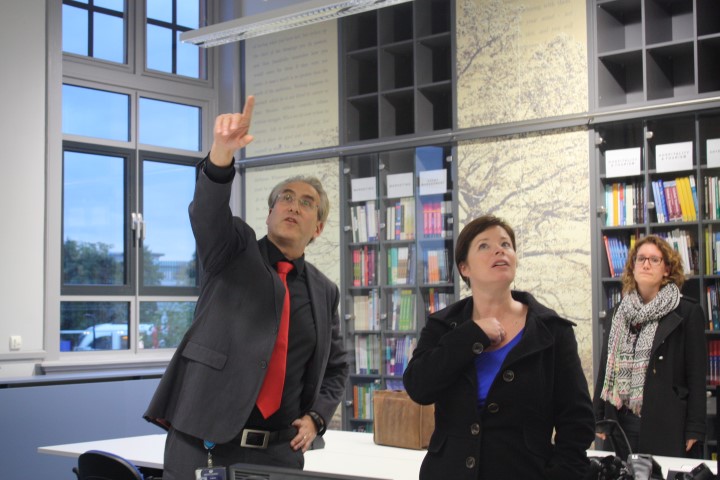 WUP 5/11/2015
by WUAS Press