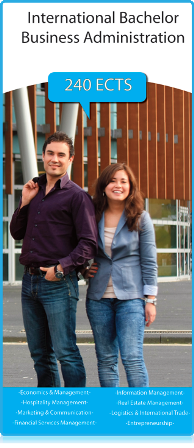 At Wittenborg University, programmes are weighted through the ECTS system of Credits.
According to Wikipedia, the European Credit Transfer and Accumulation System (ECTS) is a standard for comparing the study attainment and performance of students of higher education across the European Union and other collaborating European countries. For successfully completed studies, ECTS credits are awarded. One academic year corresponds to 60 ECTS-credits that are equivalent to 1500–1800 hours of study in all countries irrespective of standard or qualification type and is used to facilitate transfer and progression throughout the Union. The ECTS will be complemented by the European credit transfer system for vocational education and training (ECVET) which the ministers responsible for vocational training in 32 European countries agreed to develop in the Maastricht Communiqué of 14 December 2004. ECTS also includes a standard ECTS grading scale, intended to be shown in addition to local (i.e. national) standard grades: http://en.wikipedia.org/wiki/European_Credit_Transfer_and_Accumulation_System
In the Netherlands, the act of higher education allocates 28 student hours to 1 EC Credit and 60 CECTS Credits to one normal year of study. This means that students should expect to study for 1680 hours in an academic year, and even 2240 hours in a year if following an intensive 80 Credit year pathway.
A Bachelor degree at a Netherlands University of Applied Sciences, such as Wittenborg, is weighted at a total of 240 Credits. Academic Bachelor programmes, such as the BA in European Hospitality Management, to be launched next year with the University of Brighton, are 180 Credit rated. A Master's degree is often weighted at between 60 and 90 ECTS.
For instance, Wittenborg University's Bachelor in International Business Administration programme (IBA) is a 240 ECTS credit, therefore 4 year Bachelor programme, with the credits divided evenly over the 4 years (60 credits per year). However, the programme is spread over 3 phases. Each phase is naturally programmed into 1 year, allowing top students to raise their study tempo. As a broad business administration programme, the IBA allows students to choose 8 specialisations; Economics & Management, Financial Services Management, Hospitality Business Administration, Real Estate Management, Logistics & International Trade, Marketing & Communication, Information Management, and Entrepreneurship.