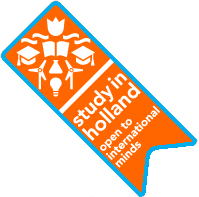 - thanks in part to a global upswing in sectors such as ICT and hospitality services - two of the programmes offered at Wittenborg University on a bachelor and master level. An increased number of student applications reflect the economic growth! The Dutch budget deficit looks to be improved after a new method of calculating economic indicators has been implemented by the CBS (Centraal Bureau voor de Statistiek).
The change involves giving less weight to natural gas production and taking recent global economic trends - such as the rise in ICT - into account. In addition, both the hospitality industry and business services have performed better than expected, according to the CBS.
The change in methodology is due to European guidelines which will be compulsory for all EU member states from September. The Netherlands is one of the first countries to adhere to the new guidelines. The recalculation shows the Dutch budget deficit hit 2,3% last year instead of 2,5% as initially estimated.
The Netherlands' ICT Marktmonitor predicted earlier this year that total ICT spending is expected to hit €34.3 billion in 2014, up 2.1 percent on 2013.
"The astronomical rise in spending on cloud services is spurring on total ICT spending. All segments are seeing growth, with the only exception being the Office Equipment segment. The biggest growth is in the segments of Software and Networking equipment."
Also the jobless situation in the Netherlands seems much improved than initially thought. It was first estimated that there was 32 000 less jobs in the first quarter of
2014 than the preceding quarter, now it is only calculated at 21 000 thanks to the new methodology.
Wittenborg University offers a three-year Bachelor in Information Management
(ICT Management) and a three-year Bachelor in Hospitality Management.
In addition, it also offers a Master of Science (MSc) in Hospitality Management which can be completed on a part-time basis of two years of full-time over a year.
Source: www.ictmarktmonitor.nl
Source: www.dutchnews.nl
WUP 25/6/2014