Dutch Wittenborg Student Starts Own Business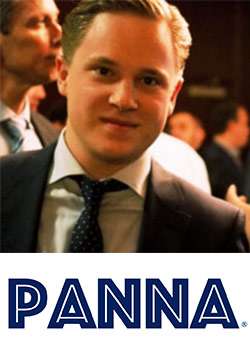 Another Entrepreneur in the Making from Wittenborg
Wittenborg is delighted to highlight Dutch student Philippe Beumers' new business venture. Philippe is currently in the first year of his bachelor's degree program in Economics & Management. However, his passion revolves around football and sports in general. With that in mind, Philippe has started a business called Panna that will primarily sell sports memorabilia along with the brand's very own merchandising.
What made Philippe start his business?
"I bought my first Messi-signed jersey months ago as an investment and I discovered that there is a whole market behind these signed items… After doing lots of research, I decided to start a company that will sell sports memorabilia."
What does 'Panna' stand for?
"As I thought of this idea, Panna came to my mind immediately. It is a well-known term in the football industry (aka nutmeg, tunnel, etc. - to pass the ball around or through an opposing player's legs), which makes it relate to many football fanatics. Also, the brand name is quite easy to remember!"
Philippe is currently working hard on his brand and Panna's online webshop. You can stay updated and follow his entrepreneurial journey on his website linked below: www.pannastore.com
WUP 1/7/2019
by Matthew Skelhorne
©WUAS Press