As the Dutch Election is held today, WUP looks at what the election means for WUAS, in the immediate and the long-term future. Issues such as higher education and immigration are extremely important for an international institute such as WUAS, but also a good image of the Netherlands in Europe, and world-wide is essential.
Wittenborg is an institute with around 250 students, staff and guest lecturers, and currently counts over 50 nationalities, some with double passports, which means that although the Dutch election is an important event, many at Wittenborg are not eligible to vote in the Netherlands. For instance, board members and WUAS directors Peter Birdsall (UK / Swiss) and Maggie Feng (China), although actively involved in the lobby for a level playing field in higher education between funded and non-funded institutes are, of course, not eligible to vote.

Maggie Feng: "It's rather strange to watch someone else's party, while feeling that the result is so important for the growth of institutes such as ours, and therefore hoping that certain people manage to hold their positions, thus ensuring long-term stability. For instance, many issues in higher education were being discussed before the fall of the Dutch cabinet, including a new accreditation system (the 3rd since I've been at Wittenborg) and proposals for a number of 'quality improvement' regulations, partially as result of the In-Holland affair, some of which we are in agreement and some not. I must say that we were generally very impressed with State Secretary Zijlstra, his clear communication and dynamic proposal- even though we didn't always agree with them – central examining for instance."
"Together with the other non-funded higher education institutions, through our national representation the NRTO, we signed an excellent covenant with the State Secretary, which paved the way for a much improved level playing field, especially in the way that the Dutch Ministry of Education communicates about its non-funded institutions. The results of the covenant were immediately clear, with the addition of privately funded institutions to the list of Chinese Government recognized Dutch Higher Education institutes, leading to an immediate rise in the number of Chinese applicants, to Wittenborg. I look forward to the current policy makers continuing their work and getting the chance to create a dynamic and excellent Dutch Higher Education that will attract better and better students from around the world."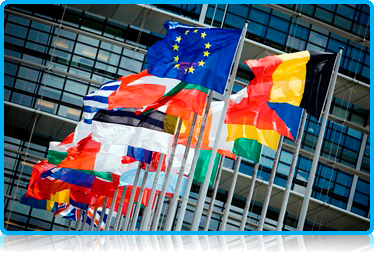 Peter Birdsall: "The Netherlands has always been a most internationally orientated country, with export and trade being essential to the economy – Wittenborg thrives in the international environment in Holland, and sees a central position in the development of a stronger European economy as key to the re-establishment of confidence in the Dutch economy. Wittenborg needs an environment that promotes value-added immigration and stimulates knowledge migrants, but also understands that most international students return home, or proceed to other countries, and can best do so with the Netherlands, its culture and its economy, truly at heart. There is no better investment in the future of the Netherlands than having generations of international graduates with good knowledge of the Dutch economy, business and trade."
"A level playing field for higher education institutions, an increased investment in actual knowledge-driven education, stimulation of higher qualified lecturers, a sobering of higher education mergers and out-of-hand management structures, and an increase of achievement standards for students are all things that would benefit Wittenborg. In conclusion, I would say that the Netherlands does not need the ranting of the far right, or the experiments of the far left, but a stable government that will look at the issues from a fair, but business-like perspective."
WUP 12/09/2012
©WUAS Press