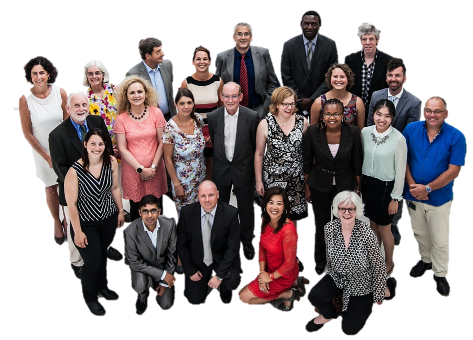 As the Wittenborg team opens the academic year with its usual round of teacher and support staff meetings, an even more "international feeling" was felt by all, with staff from around the globe. Recent new figures have shown universities in the Netherlands get almost all their extra personnel and a third of their academic staff from abroad.
The Dutch daily, Volksrant, last month reported yet unpublished figures from the Netherlands Association of research Universities (VSNU) confirming the trend. It covers the period from 2007 to the end of 2013.
During that time all the growth in university jobs - around 3 000 positions - went to PhD students, researchers and professors from abroad. The number of Dutch personnel remained stable at 20 000.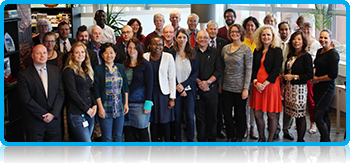 Extra researchers and lecturers with a foreign passport come mainly from south and western Europe, namely Germany. However China, standing at about 650 PhD students and researchers, are also seen as an increasingly important source of academic knowledge.
In its analysis of the figures, the VSNU said it is in line with the Netherlands' ambition to grow internationally as a knowledge-driven economy and add an even more international dimension to its education system. "Dutch students will profit from this and world-class research will boost innovation."
WUAS was recently commended by the German accreditation body, FIBAA, for the international composition of both its staff and student community.
Its current teaching and support staff represents 20 different nationalities in total, including the Netherlands, the UK, China, Germany, Nigeria, Ireland, Zimbabwe, Kenya, Switzerland, Ireland, Nepal, Italy and New Zealand.
For its master programmes teaching staff consist mainly of lecturers from the Netherlands and the UK and also includes lecturers from Pakistan, Kenya, Germany and Greece. In the past two years, Wittenborg has had regular exchange teachers from countries within Europe such as Spain, Latvia, Austria, Romania as well as Canada and the US. In its appraisal of Wittenborg's new MBA-programme, FIBAA stated that the CV's of the teaching staff as well as discussions with lecturers on site have shown that most of them have business experience abroad.
WUP 3/9/2014
©WUAS Press
Source: www.volksrant.nl