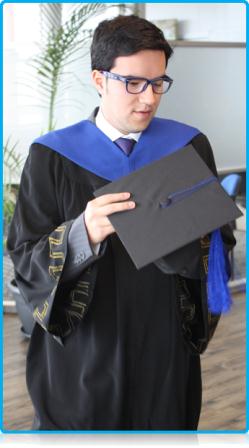 At present the Dutch Government has not completely agreed on a transparent method of applying titles to their higher education in English, although a bill to do so has narrowly been passed through the 2nd Chamber of parliament.
Generally, there is a divide between the funded Research Universities and the Universities of Applied Science in the titles that their respective Bachelor graduates can carry. The Bachelor Arts and Bachelor of Science titles seem to be used by the research Universities, leaving the simple title Bachelor (B) for most of the graduates of a University of Applied Sciences.
Many in government, including the Minister of Education Jet Bussemaker, feel that the Dutch are causing unnecessary confusion for themselves and their students, internationally and at home by not providing their students with clear titles, such as BA, or BSc. for degrees that are equivalent to a UK BA (Hons).
Most other countries have adopted the title system which is basically the same as the UK title system for their degree awards.
WUAS's Bachelor degrees are all business degrees, resulting in the title BBA, which has always been the same at Research Universities and Universities of Applied Science, as has MBA. Wittenborg's MSc degrees in Hospitality Management, Tourism and International Event Management are all UK awards.
It is hoped that the motion will soon be passed by the 1st Chamber ending the debate and making all Bachelor and Master titles for Dutch students equal to those of their counterparts across Europe.
WUP 30/4/2013