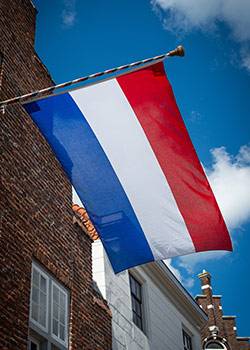 Dutch Ministers to Answer Questions on International Graduates' Petition
The plight of hundreds of international graduates in the Netherlands who petitioned the government to extend the 12-month orientation year (zoekjaar), afforded to international graduates allowing them to look for a job, has reached the Dutch parliament. D66 MP Jan Patternotte has addressed written questions to three ministers, which they have to respond to later this week. The matter has also been highlighted on an EU website in a news brief.
A number of Wittenborg graduates are among those who have either lost their jobs because of COVID-19 in the Netherlands or cannot find employment since the virus hit the Netherlands in March. One of them, Varsha Punj, has since co-founded a Facebook group, drawing more than 750 members up to now, as well as starting a petition to the Dutch Senate which has been signed by more than 1,800 people. Their case has been covered by several media outlets.
In the meantime, WUAS has also sent a letter to different ministries to plead the case of the graduates. In response, a spokesman for the Ministry of Justice, said he has forwarded it to Education as the matter "falls in their policy area".
Patternotte's questions were addressed to the Ministries of Justice and Security, Education and Social Affairs. One question asks whether they are willing to freeze the orientation year period for international students as part of the economic support mechanisms and if not, why not? It also asks whether the government is willing to support highly skilled migrants in terms of finding employment during the corona crisis. "Do you share D66's point of view that highly skilled workers, prospective international students and alumni as well as other international talent who currently find themselves in the Netherlands, need security during the corona crisis? How are the EU member states dealing with this question?"
One of the members of the group, who studied at Maastricht University, received a letter from the institution saying it has brought the matter to the attention of the Association of Dutch Universities (VSNU), who have discussed it with the various ministries and the Dutch immigration authority, the IND. "Currently the position of the Ministry of Justice and Security is that there will be no extension of the current search year visa. Instead, there will be an intensified communication campaign to inform students that will graduate about the possibilities and limits regarding the one-year search visa."
PhD graduate Yuven Muniandy, who started the petition, said on the EU website article: "The main goal is to promote foreign investment and cultivate diversity in the Dutch job market. If you don't get any job in the year, you go back, but with the coronavirus situation, companies and institutions have frozen recruitment: no-one is hiring."
WUP 13/05/2020
by Anesca Smith
©WUAS Press