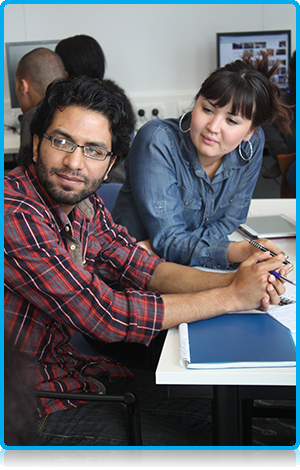 International students will not be obliged to follow a Dutch language course if they want to study in the Netherlands.
This assurance was recently given in parliament by the Dutch Minister of Higher Education, Jet Bussemaker, in response to concerns raised by a member of the ruling party (VVD) that the current arrangement in terms of a basic language course for international students are too optional or non-binding. Peter Duisenberg fears students' inability to speak Dutch will seriously hamper their chances of finding a job after graduating if they wish to stay on in the Netherlands.
However Bussemaker said government will launch an online game this summer which aims to teach students the basics of the language. Whether this is sufficient will be discussed with universities and other institutes of higher education.
The minister said she would like to see more international students master Dutch but making it compulsory might deter them from studying in the Netherlands at all. "One of the very reasons they come to the Netherlands is because we offer such a large supply of English-taught programmes."
As of this year 768 foreign students will come to study in the Netherlands as a result of a new scholarship programme announced by the Dutch government last year. Each will receive €5 000 towards their study fees in an effort to lure top international talent to the country. At the same time, as many Dutch students will receive a bursary of €1 250 to assist with their studies abroad.
Meanwhile, Duisenberg said too many international students don't bother learning Dutch or neglect their language course when other subjects take priority. "We should not only invest in their studies, but also ensure they have the best chance possible to contribute to the Dutch economy," according to Duisenberg.
At the same time he is not convinced sanctions – such as expelling students who do not complete a basic Dutch language course – should be implemented. "Just make the current arrangement a bit more binding or present it to the student as an investment in a possible career in the Netherlands," he advised the minister. "Only then can we speak of a win-win situation."
All Wittenborg's international students are offered Dutch language courses, and Bachelor students can opt to take them as part of their foreign languages modules.
WUP 10/1/2015
Source: www.nuffic.nl