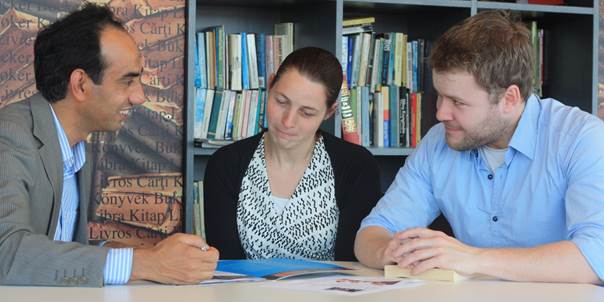 A total of 22 Dutch employers in the private and public sector have this week signed the so-called Diversity Charter, pledging to work towards a more diverse workforce in their organizations.
Signatories include giant corporations like IBM and ABN AMRO as well as Amsterdam's city council (gemeente Amsterdam).
The Netherlands is the 16th European Union country to sign the Diversity Charter – its principles are already being implemented in countries like Germany, Belgium and France.
WUAS is proud to be one of the most diverse and international institutes of higher education in the Netherlands. Its student and staff component represents more than 60 different nationalities from all over the world, including many Dutch students.
Dutch signatories to the Charter have committed themselves to put in place a more effective diversity policy. In practice it means that these employers will work towards ensuring a more balanced staff compilation on all levels of their organization.
The initiative has been supported by, among others, MKB Netherlands who is the biggest umbrella body for Dutch entrepreneurs, promoting the interest of some 150 000 of them. It is believed that companies and workers who appreciate the value that diversity in identity, knowledge and experience adds to a business, yields better company results.
The Charter is part of the project Diversiteit in Bedrijf which is ran by the organization Stichting van de Arbeid. Within 3 months signatories have to present a plan of action to reach their diversity goals. They also have to report annually about their progress and give examples of successful and less successful projects to the attainment of their goals. These reports will be monitored
A list of the signatories can be found here as well as more information about the Diversity Charter.
WUP 12/7/2015
by Anesca Smith
Source: Diversiteit in Bedrijf
Source: MKB Nederland