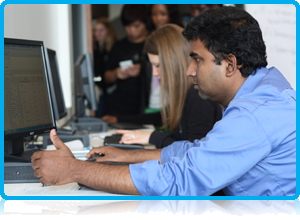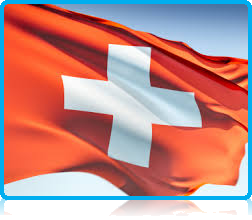 The Netherlands has surpassed Switzerland as the country with the fastest internet connection in Europe. Good for students in the Netherlands!
This is according to a report "The State of the Internet" by the Akamai research group. Globally only South Korea, Japan and Hong Kong has faster internet connectivity than the Netherlands.
The average Dutch connection speed was 12,5Mbps in the third quarter of 2013, which is the latest available information. Switzerland came second at 11,6Mbps.
Thanks to a strong 23% quarter-over-quarter increase the Netherlands replaced Switzerland as the country with the highest average connection speed in Europe, the Middle East and Africa (EMEA). Of all the countries surveyed in this region, South Africa did the worst with 2,3 Mbps.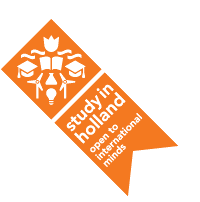 The Netherlands also led in the third quarter when it came to high broadband adoption rate with 44% of Dutch households that have an internet connectivity speed of higher than 10Mbps while it is 39% in Switzerland.
WUAS's Director of Studies, Peter Birdsall, himself a Swiss national, comments "Education and internet is almost inseparable at this point in time. Students have resources at their fingertips that were unthinkable when I studied – only a few years ago, he winks - . At Wittenborg, like most other institutes, we have all of our curriculum online and even full-time, on campus students often rely more on their internet connection for studies than their contact hours with a teacher. And that's not to mention the TV, music, connection with home, and general life online!"
Although Switzerland's high broadband adoption fell behind that of the Netherlands in the 3rd quarter, according to the Akamai-report it might reclaim its top spot in the EMEA- countries.
"In September last year it was reported that Swisscom was trialing 1 Gbps connectivity with 100 of its fiber-to-the-home (FTTH) customers with a goal of having all of its FTTH customers upgraded by the end of 2013. In addition Swisscom plans to extend coverage of its 100 Mpbs+ broadband service to 2,3 million premises by 2015 through fiber-to-the- building and fiber-to-the-street deployments, as well as new "vectoring" technology."
WUP 3/2/2014
by Anesca Smith
©WUAS Press