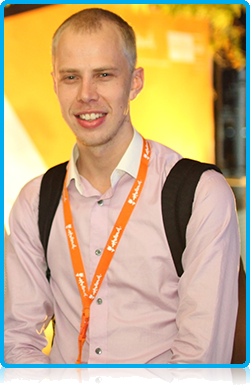 As part of an interview-series with alumni from WUAS, we caught up with Ben Visser, a Dutchman who is a sales engineer in Ho Chi Minh City, Vietnam. Ben regularly hangs out with old classmates from Wittenborg who also live and work in the city.
Chào ông Ben. Where in the Netherlands do you come from?
The Rotterdam area!
Which year did you graduate from WUAS and which degree did you earn?
I graduated in 2012 and graduated with an IBA in Economics and Management.
Why did you choose to study at Wittenborg?
Before my studies at Wittenborg I followed a UK BTEC program (Dutch MBO level) at the Albeda College in Rotterdam. This BTEC diploma granted a first year exemption for the IBA program at Wittenborg. Besides that, I was drawn by the international character of the school. To me Wittenborg was the best choice.
How did your study and career path develop since graduating from Wittenborg?
Since my graduation I moved to Vietnam where I work for a Dutch company called Eriks/Econosto. Here I am responsible for internal sales handling. This involves a lot of co-ordination and communication worldwide.
What has been the extent of your involvement with Wittenborg since you graduated?
I recently joined an alumni event of Vietnamese students who graduated in The Netherlands. I met some former students and one of my former teachers from Wittenborg gave a seminar. Other than that there has been little contact with other students and teachers or the school.
Do you think it is important to be involved, or at the very least, keep some contact with one's alma mater after graduation?
I think that to a certain extent it is good to remain in touch, albeit occasionally. People should never forget where they came from and how they got where they are now.
Would you be interested in joining a formal alumni association from Wittenborg?
Yes, definitely.
What would you expect from such an organization?
A newsletter is a good start - including interviews with former students and such. Personally it would be great to know how former classmates and teachers are doing.
Are you still in touch with any of your fellow students or staff from Wittenborg?
I am in touch with some former classmates in Vietnam. I also regularly meet with a former lecturer Prof Loek Hopstaken who also lives in Ho Chi Minh City.
What are some of your fondest memories from studying at Wittenborg?
I have good memories of the conversations with students and teachers at Wittenborg – especially with regards to the multicultural aspect. Every student was, and probably still is, encouraged to speak their mind resulting in beautiful discussions in class, offering many different ways of looking at things.
Would you be interested in being to some sort of service to current students?
Not really at the moment other than sharing experiences.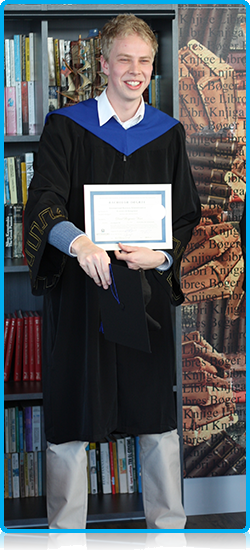 What did studying at an internationally-orientated university mean to you? Do you think it added value to the quality of education you received?
Not necessarily the quality of education, but the "additional" education you received from being with students and teachers from different countries, cultures and backgrounds. It did make me realize how different (my) viewpoints can be sometimes.
Would you recommend the Netherlands (and Wittenborg) as a study destination?
I would absolutely recommend Wittenborg. I look back at my study with great satisfaction – the teachers and the rest of the staff had a great deal to do with that.
Did you work while you were studying?
During my study I worked 2 days a week at the company I am currently employed by.
What were some of the challenges you faced as a student?
My biggest challenge was how to combine work and study in such a way that one did not suffer from the other.
Would you recommend doing an internship as part of the study experience? If so, why?
Doing an internship is a very important part of the study experience. It helps you get a taste of real life outside the school walls and it might give you the right contacts to get a job after you graduated. I started working for Econosto (part of Eriks) after I completed an internship there and 7 years later I am still working for this company.
What advice would you give new graduates wishing to enter the job market based on your own experience?
I think the most important part of finding a job is having the right people in your network who can help you. They can put you in the right direction or have direct contact with the employers you are looking for. So basically build on your network whenever you can and as quick as possible.
What short and long term ambitions do you have for yourself career wise?
At the end of this year I hope to return to The Netherlands where I will continue my career at Econosto. My medium to long term focus is to be in a mid-level manager within the company. Before that I hope to perform several functions within the organization to gain more and diverse experiences. It is important for me to strike a good balance between work and family.
That sounds like a very sensible, Dutch thing to do! Thank you Ben.
WUP 31/1/2015
©WUAS Press
by Anesca Smith