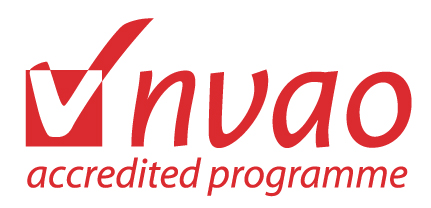 WUAS is pleased to announce its MBA programme has just received unconditional approval from the Dutch Flemish Accreditation Body (NVAO). This means it is now a double-accredited programme - approved by NVAO and by FIBAA, the German accreditation body.
The MBA programme has been running since September, 2014. The NVAO accreditation will be valid until 30 August, 2021, while the FIBAA accreditation is valid until 31 August, 2019. Accreditation organisations evaluate the quality standards of a university's teaching, faculty, services, and students, among other things.
It is important for Wittenborg to have its programmes accredited by independent external bodies such as NVAO and FIBAA to ensure students and their parents peace of mind about the quality of the education they are investing in. Sometimes employers also use it as a tool to check the quality of the education of any prospective employees.
In its report about Wittenborg last week, the NVAO panel particularly praised the university for clarifying how each type of final research project is supervised and assessed. "This is comprehensive and consistent." It also gave special praise for the clustering of the learning outcomes (final qualifications) in five categories."
NVAO gave conditional approval for the MBA programme a year ago. It is satisfied that these conditions have now been met. "The learning outcomes are now explicitly formulated, both at a detailed and more aggregated level. In sum, the committee is of the opinion that the provided information enables a final assessment of the quality of the programme and concludes that it now meets all the requirements for accreditation."
WUP 3/9/2016
by Anesca Smith