Data Sharing for Smarter Learning Process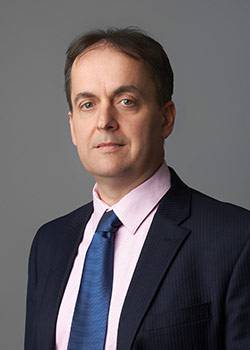 The Ubiquity of Data Sharing
Data sharing is the practice of making data available to other individuals or organisations and it involves relevant processes, technologies and legal frameworks. Data sharing is not a new thing, and it has been going on for decades. There are immense opportunities that data sharing can provide across a myriad of activities, but it also involves many controversies related to privacy, security, and level playing field issues.
Recognising that data sharing by organisations offers economic and social opportunities, the Dutch government's ambition is to encourage businesses in the Netherlands to take the lead in productive and responsible data sharing. Earlier this year, a report on "Exploring data sharing obligations in the technology sector" was released by the Dutch Government, and it presents the findings of research on the role of data in the technology sector and the opportunities and risks of mandatory data sharing. The report was co-authored by one of Wittenborg's senior lecturers, Dr Gabor Molnar.
Dr Molnar is an academic researcher and a business development professional. He teaches various modules at Wittenborg, including Marketing Management and The Future of Integrated Digital Marketing. He holds a PhD in Telecommunications from the University of Colorado Boulder, US. His expertise ranges from management consultancy to high-tech innovations, (big) data science, and applied Artificial Intelligence.

Commenting on the issue of data sharing, Dr Molnar said:
"Data is the enabler of digital transformation and it is a resource for anyone. When you think about data sharing, you can think of Turnitin, the Internet-based plagiarism detection service, but you can also think of the data-sharing platform named JoinData, that facilitates secured data exchange in the Dutch agricultural sector."
Impact of Data Sharing in Education
According to the World Economic Forum, at the beginning of last year, the amount of data in the world was about 44 zettabytes (one zettabyte has 21 zeros). But data itself has little intrinsic value. What matters is the insights that we can gain from using the data and the impact that these actionable insights will generate. Gartner (2021) predicts that by 2023, companies that promote data sharing will outperform their competitors on most business value metrics. However, for higher educational institutions, Dr Molnar said that data sharing, digital transformation and the better use of the available data can have an impact in various ways. It empowers higher educational institutions to move towards a more personalised delivery of educational content, makes them more agile and improves operational efficiencies. Today's students are digital natives and are increasingly diverse. Higher educational institutions must develop better and smarter learning processes to achieve greater student engagement and to equip them with the required competencies of the digital world.
Government's Reservations about Data Sharing
In its 'Vision on Data Sharing between Businesses' from 2019, the Dutch government expressed its reservations about mandatory data sharing but has not ruled it out completely. "There seems to be a consensus among policymakers that data sharing between organisations should become more common practice than it is now. The "how" and the "when" are the questions. Will market forces lead to voluntary data sharing, or will the government need to introduce further obligations? Will the obligations be sector-specific, or can we create rules that are general and applicable across industries? What is responsible data sharing, and how do you implement it in practice? How can individuals and businesses retain control of the data they share? These are just a few of many questions which need to be further investigated by governments before implementing their regulatory frameworks for data sharing." added Dr Molnar.
Wittenborg's Commitment to Digitalisation
With the exponential increase in the use of big data and revolutionary developments in data science, many higher educational institutions have taken steps to align their curricula with industry requirements. Likewise for Wittenborg, in order to be in sync with these changes, six new bachelor's and 2 new master's programmes/specialisations related to data technology have recently been launched starting in the academic year 2021-2022. The new master's programmes are MBA in Digital Transformation and Data Analytics, and the new bachelor's specialisations are in Digital & Social Media, Business Analytics, Entrepreneurship & FinTech and Entrepreneurship & Digital Marketing. More information about these can be found here. Being a university of applied sciences, Wittenborg strives to integrate these new technologies into its curricula, via the delivery of knowledge as well as application of the tools of Artificial Intelligence/Machine Learning.

Technology will always play a significant part in our lives and data today is a critical resource of innovation and value. It enabled the convergence of the physical, digital, and biological worlds. However, it is how we, as educators and students, use the power of technology and big data to support our decisions, innovate, create and develop ideas and solutions that can lead to a betterment of our lives. The human aspect matters as much as the technology. We must be open and receptive to the new developments around us. Dr Molnar added, "When you talk about digital transformation, never forget the human aspects of it. We humans don't embrace change easily. Therefore, any project related to digital transformation must also carefully include human factors." In view of this, Wittenborg has and will continue to add more lecturers into its faculty who are experts in applied data science. It is only by this way that we can transform Wittenborg into a more effective, more agile, more proactive higher educational institution.
WUP 23/6/2021
by Hanna Abdelwahab
©WUAS Press