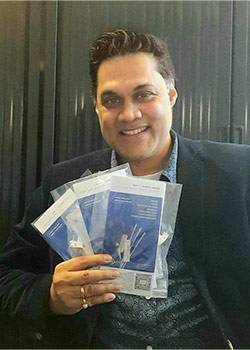 Students Can Now Test Themselves at Home after Ministry Distributes Kits at Universities
Wittenborg University of Applied Sciences has received its first shipment of corona self-testing kits, which will be available from this week to students and members of staff who want to take the test. Wittenborg will return to hybrid teaching in two weeks, on 17 May, which means lessons will be offered in-person as well as online.
The Dutch cabinet announced at the start of April that it will make self-testing kits available to students and staff at universities as part of a wider introduction of these kits to society as a whole in the fight against COVID-19. The Netherlands intends to get everyone who wants to be vaccinated their first shot by at least 1 July – including international students.
Up to now, Wittenborg has received 1,375 kits. Vikram Athavale, coordinator of student support, facilities and student housing, said they will be distributed between Wittenborg's two campus locations in Apeldoorn and the one in Amsterdam.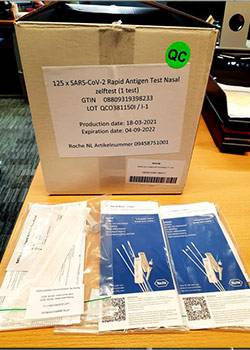 "Each kit comes with a QR code which can be scanned to access the instructional videos compiled by the government on using the kits", Athavale said. So far, some have been distributed among members of staff who requested them and they will also be available to students.
The ministry stressed that testing remains voluntary and institutions are not expected to play a role in controlling who tested and who did not before allowing students to attend classes. Aside from attending class one day a week, the government is also making an exception for exams, practical courses and providing support to vulnerable students. In addition, when students do attend classes in person, institutions are expected to ensure compliance to the usual corona measures, like keeping a distance of 1.5m and the wearing of masks.
Students and staff can do the tests at home and it will be their own responsibility to perform the tests correctly as well as informing the institution and the public health service (GGD) should they test positive, adhering then to government provisions for people who test positive.
Institutions are not expected to keep track of students who do the test, but they are expected to monitor the number of tests distributed. Though testing is voluntary, the ministry asked institutions to urge students and staff to get themselves tested at home. More information on using the tests will be made by the government soon.
WUP 5/5/2021
by Anesca Smith
©WUAS Press