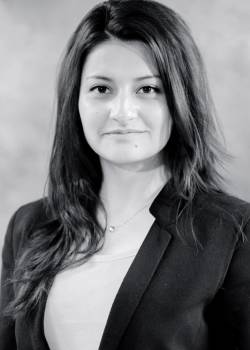 Wittenborg's Sadaf Sakhi Tells us How the Corona Pandemic Changed her Life (and Diet)
Today we speak to Sadaf Sakhi, Wittenborg's student registry administrator, as part of our new series where staff and students share little bits of information on how they are adjusting to life during the COVID-19 pandemic. As anyone who has ever crossed paths with Sadaf will attest, she is one of the most positive and cheerful people at Wittenborg with a wicked sense of humour.
Hello Sadaf, can you tell us more about yourself?
I am originally from Afghanistan, but I have been living in the Netherlands since I was 3 years old.
What helps you to stay positive?
What always helps me to stay positive is of course hope. The hope that eventually everything will be alright. Everything has a beginning and an end. Always ask yourself: "Can it get worse than this?" If the answer is "yes" you are good. However hard it can be, always try to see the good sides of things instead of just the bad sides."
What are some of the changes you had to make to accommodate the new reality?
Working from home and isolating myself at home. Only going out when necessary.
How are you spending your free time in self-isolation?
I spend time with family, bake and cook more, read and clean around the house more - although I hate doing it! I also watch movies, listen to music, eat more and exercise less, unfortunately.
Have you developed any new hobbies?
No plans for new hobbies (yet). However, for some existing hobbies, like reading, I now have more time for them. Here is where looking on the bright side of things comes in.
What is something you now realise that you took for granted before the COVID-19 pandemic?
Spending more time outside of the house.
WUP 17/5/2020
by Anesca Smith
©WUAS Press