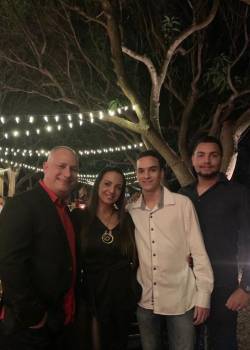 Wittenborg's student, Marc Smoorenburg, shares with us how the COVID-19 crisis has made him realise the importance of human connections and classroom teaching.
As part of our new series where staff and students share little bits of information on how they are adjusting to life during the COVID-19 pandemic, we have Marc Ryan Smoorenburg sharing his story from Miami, Florida.
Hello Marc, can you tell us more about yourself?
I am a first-year student, following an HBA programme in Sports Business Management. I'm 18 years old and I love football. It is my passion?.
Why did you decide to go home during this crisis?
I decided to go back home because I felt that school was going to be online for the rest of the year and I wanted to see my family again. I left the Netherlands on April 6th.
What helps you to stay positive?
What helps me most to stay positive is being with my family in Miami.
What are some of the changes you had to make to accommodate the new reality?
Because I went back to Miami, Florida, to be with my family, I have to adjust to the different time zone, which is 6 hours behind Dutch time, and be present for the online lessons.
What do you like most about online learning?
What I like most about online learning is the easy access, availability and flow of information.
What do you like least about online learning?
What I like least about online learning is the lack of human connection that is most present in a classroom setting.
How are you spending your free time in self-isolation?
I am mostly spending my free time either studying and working on my school work or spending time with my parents and brother.
Have you developed any new hobbies?
I am doing workout from home 5-6 days a week. Since I have no access to a gym, I am following a workout plan from Nike on my phone.
What is something you now realise that you had taken for granted before the COVID-19 pandemic?
I took for granted the privilege of being in a classroom and having human connections with the teacher as well as other students.
Do you have any plans for the summer?
I don't really have many plans for the summer because of the current situation, so I would say, I'll definitely spend time with my family.
WUP 11/5/2020
by Hanna Abdelwahab
©WUAS Press