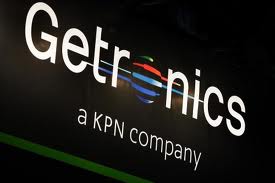 According to the Stentor Newspaper recently, the companies and organisations in the region of Apeldoorn are in desperate need of graduates, especially in technical sectors, such as ICT Business Administration and Health Management. Financial specialists are also mentioned.
Wittenborg is developing Bachelor programmes in areas such as ICT project management which develop students from a technical background towards the role of project manager within the professional field. Also, the Action Learning MBA offers the chance for students to develop knowledge and academic learning skills before they complete a yearlong internship within a company in the region.
According to recent reports, the number of vacant positions within the ICT branch in the region is set to increase significantly, as the so-called "baby boom" generation start to retire, with few to take their place.
With a mass of more than 250 ICT companies and software dependent organisations including Getronics-KPN, the Netherlands Tax Office and the national Land Registry, IT accounts for around 20% of Apeldoorn's hundred thousand positions.