A Code of Conduct for International Students in Dutch Higher Education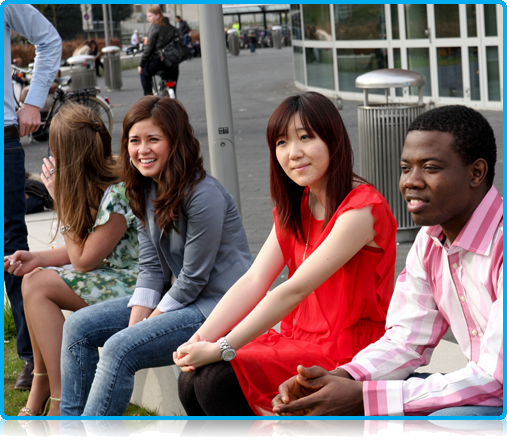 International student recruitment in the Netherlands is regulated by a Code of Conduct that institutions of higher education, such as WUAS agree to adhere to. Although the Code is a voluntary, self-regulating agreement, the Dutch national immigration organisation, IND, has limited student visa applications to institutions who have signed the code. To sign the code, an institution must be state recognized.
In the UK, the Home Office has confirmed it will continue with the system of "educational oversight", which requires private higher education colleges to pass inspections carried out by the Quality Assurance Agency.
The new requirements, introduced last year, led to UK 172 institutions losing the right to recruit international students because they failed to apply for oversight by the September 2011 deadline.
The numbers of higher education institutions in the Netherlands are much lower than in the UK, and the numbers of state recognized and accredited private / non-funded are limited, including a small number of institutions such as Nyenrode, Webster, Nimbas, BSN and Wittenborg.
In the Netherlands only state funded or recognized and nationally accredited institutions are allowed to recruit international (non-eu, visa requiring) students. These institutions have all signed a national Code of Conduct for International Students in Higher Education in the Netherlands, which regulates their accreditation requirements (NVAO Accreditation requirement), the entrance English language level of international students (IELTS) and the way in which institutions promote themselves and their use of agents.
The UK has no central accreditation system, or recognition system for non-funded Universities, such as is the norm in the Netherlands, and therefore it is more difficult for the government to control the recruitment practices of these institutes, or even oversee the quality of them.
Although in the UK, private institutions are in the spotlight, the recent case of London Metropolitan University being barred from the recruitment of non-EU, visa requiring students has highlighted the need for tighter government control on UK University international student recruitment.
In the Netherlands, a discussion has developed regarding the control of student immigration from EU countries through the Code of Conduct, with calls for tighter English Language entry requirements of international students from other EU countries, such as Germany that according to some are a burden on public finances. At present these students are exempt from the IELTS requirement for studies in the Netherlands.
WUAS is a signatory of the Code of Conduct for International Students in the Netherlands and is a recognized and accredited institution of higher education, and has around 50 nationalities studying and working within the Business School. Information about the code can be found at www.internationalstudy.nl
WUP 26/07/12
©WUAS Press