Chinese Students at Wittenborg Not "Panicking" about Corona Virus
Students Travelling to China for New Year Taking "Precautions" to Protect Against Corona Virus
Chinese students at WUAS who plan to travel home this week to celebrate the Chinese New Year with their families say they will not cancel their plans because of a new Corona virus, but will take precautions. Wittenborg was told of at least two students from Wuhan - the city where the virus was first detected in December - who planned to fly home on Wednesday evening.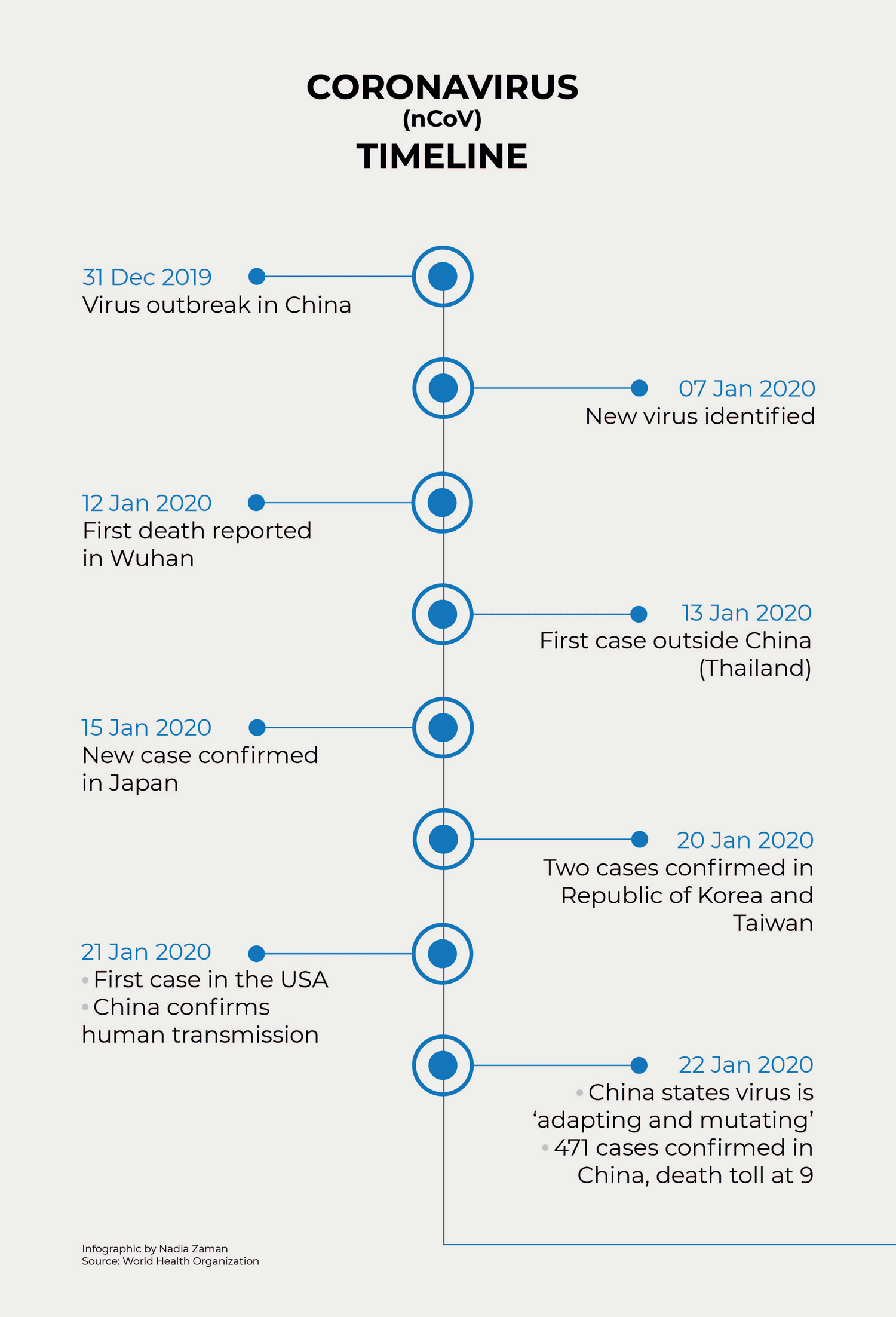 Meanwhile, Dutch health authorities at the time of writing, did not see any reason yet to erect a quarantine zone at Schiphol airport due to the outbreak of the virus. The Dutch public health institute RIVM, in its advice on traveling to China, said no additional measures are needed at this stage, taking its cue from the World Health Organisation (WHO).
RIVM already advises travellers against visiting markets in the country with live animals, and to adhere to general hygiene measures. General hygiene includes things like washing your hands regularly, showering, keeping your home clean - especially areas where you prepare food, and washing up after being in contact with animals and livestock, among other things. 
The Coronavirus is a brand new virus that broke out first in the Wuhan province of China. It is related to the SARS virus, which caused worldwide panic a few years ago. So far, nine people are reported to have died of the Coronavirus, and some 440 people are infected in 13 provinces of China. Infections were also reported in the United States, Japan, South Korea, Taiwan and Thailand.
Most Chinese students spoken to at Wittenborg said they are worried for their families back home and about traveling there, but not panicking.
One HBA student from Beijing, who wishes to remain anonymous, said he plans to go to China in February. "I hope they find a cure, but in the meantime I will most certainly buy some surgical masks to wear. I have spoken to fellow Chinese students who will do the same. I am not comfortable traveling there, but I already booked the ticket in October." He said his family is worried but trusting that the virus will be contained.
WUP 22/1/2020
by Anesca Smith
©WUAS Press