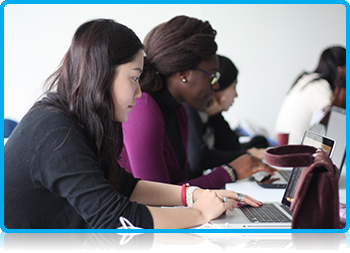 WUP 15/1/2015 - Changes to income requirements for international students and workers in the Netherlands - New changes to the income criteria for international students wishing to Study in Holland and migrants wishing to work in the Netherlands have kicked in from the 1st of January 2015.
To be eligible for a stay permit in the Netherlands – whether for work or study – there are specific requirements pertaining to your level of income. This is subject to change every six months.
The requirements for a stay permit include proof of sufficient income for a given period. "The amount is determined by your personal situation and the type of permit you request. "
Students
For purposes of study, applicants have to they have access to an amount of at least €854,13 per month for living expenses – this excludes study fees.
| | | |
| --- | --- | --- |
| 2015 | 2014 | 2013 |
| €854,13 | €833,22 | €813,29 |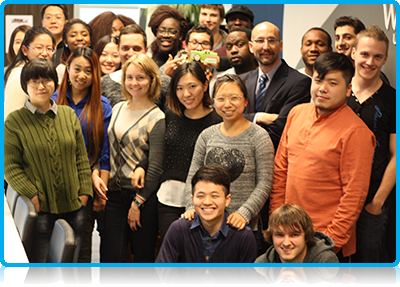 Simplified residence permit
In June 2013 the Dutch government adopted the Modern Migration Policy Act, thereby simplifying the applying procedures for international students wanting to Study in Holland. One of the real benefits of the new legislation is that residence permits can be granted for longer periods, which means less renewal procedures. In other words, students no longer need to apply for a residence every year of their studies. However the Immigration and Naturalization Service (IND) still holds the educational institution responsible for keeping the students' file updated.
After studies
New income criteria for the first half of 2015 also applies to students who graduated in The Netherlands and make use of the so-called "zoekjaar" (Search Year) which allows foreign students to stay up to a year in The Netherlands after their studies to look for a job. Though these graduates are under no monetary obligations during their zoekjaar (Search Year), if they wish to stay on once it expires, the government requires proof of sufficient income.
From 1 January 2015 this amount has been raised to €2 201,00 in gross salary excluding 8% holiday money.
| | |
| --- | --- |
| 2015 | 2014 |
| €2 201,00 (€2 377,08, including 8% holiday payment) | €2 127,00 gross salary (€2 297,00 including 8% holiday payment) |
For international knowledge migrants (so-called "kennismigrante") who did not Study in Holland but wish to work here, the following changes has been made pertaining to income:
· Migrants under 30 years must earn at least €3 071,00 per month in gross salary (excluding holiday payment of 8%).
· Migrants older than 30 years must earn at least €4 189,00 per month in gross salary (excluding holiday payment of 8%).
Source: www.nuffic.nl
WUP 15/01/2015