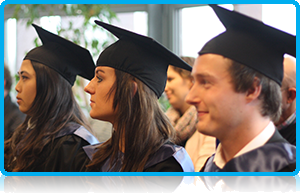 Many a successful professional will attest they owe their careers to the quality of education they received at university.
Therefore, WUAS is renewing its efforts to create an active alumni network. We are not only interested in current students, but also want to know how former students have been shaping their careers since graduating from Wittenborg.
It is very easy to lose track of most graduates after they embark on their various career paths - even more so if they studied at an institute like Wittenborg with its international student base!
Having a procedure in place with regards to a vibrant alumni community has been on the Wittenborg agenda for quite some time.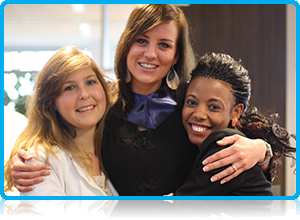 The point was also reinforced during a recent visit FIBAA - the internationally orientated agency for quality assurance in higher education who is currently reviewing the development of an MBA programme at Wittenborg.
The FIBAA-panel believe alumni relations can play an important role in the development of the master programme. This view is not surprising as alumni can provide useful insight about the quality of education and student life they experienced at any given institute.
Alumni can also act as role models for current students. Not only will they inspire but also encourage present students to stay involved with the university after graduation.
Wittenborg is also of the opinion detailed information on international graduates from Dutch universities is sorely needed if the Netherlands is serious about retaining talented international talent for its labour market.
Wittenborg is therefore encouraging all its former students - Bachelor and Master students - to make contact with the university. We would like to know about your experience at Wittenborg and are also curious about your current status.
Also : All Alumni of Wittenborg are offered significant Scholarships to the Master programmes! Contact us for details of the Alumni Programme!
Are you an Alumni of WUAS, and would you like to be in contact with us? Send an email to alumninetwork@wittenborg.eu
WUP 1/5/2014
by Anesca Smith
©WUAS Press