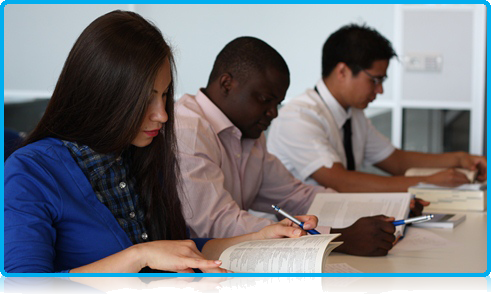 Slower growth in international student mobility will change the international education landscape, according to the British Council in a report "The Shape of Things to Come" presented on the 13th June, at an event in London.
The report warns UK Universities to rethink their policies and international student growth strategies. UK Universities must look ahead at a new phase in which attracting international students to the UK remains important, but joint education and research with institutions abroad will play a much more decisive role.
The report stresses that although overall mobility grew rapidly from 800 thousand students in the 70's to over 3.5 million in 2009, the world economic crisis and fast developing education availability in countries such as China, India and Brazil is affecting the number of students traveling out to countries such as the UK. According to the British council, the days of students coming en-masse to the UK from developing, and developed countries are long gone, and this mobility has been replaced by a need for UK institutions to reach out to partners to offer joint degree and research programmes abroad. Switzerland and The Netherlands are mentioned as currently more active in collaborative teaching and research (with the UK institutions), however the report sees important players such as China and the US being the key to new development in the changing international student movement.
From this September WUAS will start offering Postgraduate programmes (Master) jointly with the University of Brighton. The programmes, in International Tourism Management and International Event & Project Management will be taught entirely in English by a collaborating team of professors / lecturers from the University of Brighton and from WUAS. There are plans to expand the number of MSc programmes and also to offer Undergraduate programmes In the future. Wittenborg with its diverse student population (currently over 40 nationalities) and a strong representation of good English speaking Dutch students offers the University of Brighton to both attract international and home (Netherlands) students to its programmes in Apeldoorn, as well as stimulating teacher mobility from both sides.
In its conclusion the British Council's report concludes that the coming ten years will see a drastic change in the world of international higher education, which will become increasingly more competitive, but will also bring important opportunities for institutions to forge real working collaborations around the world.
According to the report; "just as the world economy is shifting east and south, the evidence suggests, with a lag relative to the shift in economic power, the global tertiary education sector is now starting to move east, but at this stage less so south,", a view that supports Wittenborg's current education collaboration development pathway agreed upon during last week's visit by a high ranking delegation from WUAS's partner, the Shanghai Business School.
WUP 27/6/2012
©WUAS Press
Sources:
(English) University World News, http://www.universityworldnews.com/article.php?story=20120613202524839
(Dutch) The Nuffic's Transfer Magazine, http://www.transfermagazine.nl/nieuws/Achtergrond/british-council-2018minder-groei-studentenmobiliteit2019
(English) The Report, "The shape of things to come: higher education global trends and emerging opportunities to 2020", http://ihe.britishcouncil.org/educationintelligence/shape-of-things-to-come