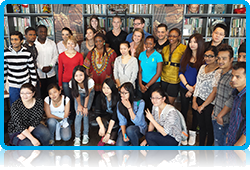 The Brazilian government has announced the continuation of its Science without Borders Programme. From 2015, another 100,000 scholarships will be made available. By the end of this year the Netherlands would have already received 1 500 Brazilian students who have benefitted from the first leg of the programme. It is hoping to attract even more students In the second round.
The Science without Borders Programme (SwB) was launched in 2011 with the ambitious goal to issue 101,000 scholarships for undergraduates, PhDs and postdocs at top universities around the world. This goal will be achieved at the end of this year.
Dutch institutions, including WUAS, have so far received nearly 1 500 undergraduate students in total. The last of this group, 475 students, will start their studies in September 2014.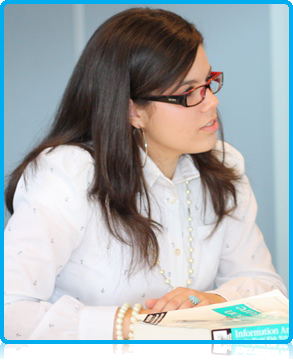 The programme allows Brazilian students to spend a year of their University studies abroad, gaining credits at the hosting institution. For the Netherlands the programme is coordinated by the Neso office in Brasilia
Science without Borders has resulted in a higher interest in Dutch universities among Brazilians. In a statement Nuffic said an excellent way to reach the Brazilian students is Europós Brazil 2014, which will be held on 29 and 30 November in São Paulo. The fair, for European higher education institutions only, is organized by Nuffic and the German and French agencies, DAAD and Campus France.
The goal is to attract more than 10,000 visitors, mainly last year's undergraduate and recently graduated students and researchers, but also last year's students of private high schools.
The future outline of the Science Without Borders programme will not change, though special priority will be given to excellent students and to students who already participated in the programme and want to continue with a PhD abroad.
The students are selected in Brazil on the basis of their grades and level of English. The programme is restricted to students studying in priority areas, with a strong focus on engineering, exact and natural sciences, creative industry and health sciences. The list of priority areas is available at www.swbholland.org/en/institutions.php
The next scholarship round for undergraduate students to study in Holland in 2015-2016 will open in the coming months. The students will be able to apply to the national scholarship agency CNPq until the end of January.
Timeframes for the registration and acceptance at the Dutch universities will be shorter than previous years. The exact planning will be published soon on the SwB website.
Recently, for some countries, the programme was opened for professional master's degrees. Nuffic Neso will stay in dialogue with CNPq to try to make this available for students who want to study in Holland.
WUP 3/7/2014
©WUAS Press
by Anesca Smith