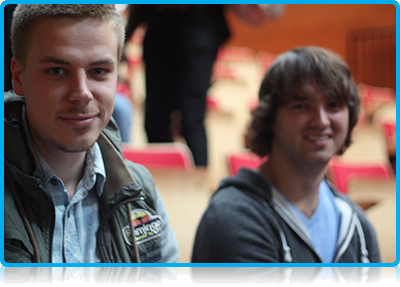 The first Project Week of Academic year 2014-2015 has arrived and The group of 75 students came together in the Aventus Auditorium for the kick-off meeting. Amongst the first and second year Bachelor students were over 30 new students who joined Wittenborg earlier this month.
To help the new students on their way Wittenborg has launched a new initiative; Second year students, who have done several project weeks before can now register to become a Project Week Mentor. The Project Week Mentor is an experienced Student who already successfully participated in a number of project week and is willing and looking forward to guiding students to get acquainted with the project week system.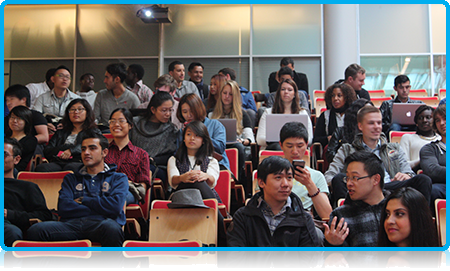 During this block's project week students have been asked to evaluate an existing business using the Canvas Model. The Canvas Model was introduced and explained to the students by Wittenborg's new lecturer and researcher, Mr Martijn Felder.
In their project groups, students are to write a report of 2500 words, a self-evaluation report and a group evaluation report. The Project Week Mentors also write a group report that will be used in the final assessment. On Friday this week each group will present their project findings in a 5 minute pitch.
WUP 17/9/2014