Aventus College Students Test Economic Tool Developed by Wittenborg to Encourage Renewable Energy Use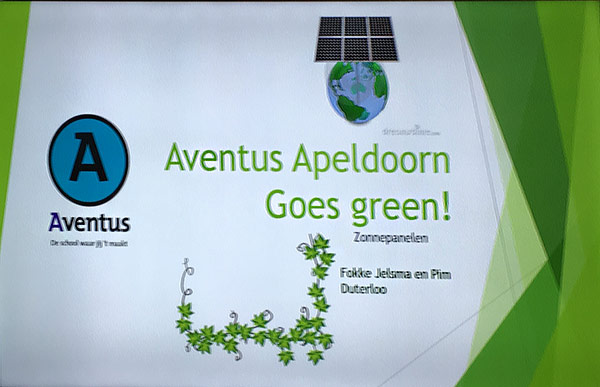 Students from the Aventus college of further education have recently been involved in a project to test a tool developed as part of the GREAT research project that WUAS has been a key academic partner in since it started in 2011.
Students used an economic tool developed by Wittenborg to calcute the viability of putting solar panels on the building shared by Aventus and Wittenborg in Apeldoorn. How many solar panels will be needed? How can the initiative be both profitable and sustainable?
Sharing knowledge
The project presents a unique cooperation between a Dutch vocational training institute (MBO) like Aventus and a university of applied science (HBO) like Wittenborg. According to Bas van Santen, a junior researcher from Wittenborg who helped to develop the renewable energy tool as part of the GREAT-project, one of the goals was to share the knowledged gleaned from the project with other knowledge institutes.
GREAT (Growing Renewable Energy Applications and Technology) is a EU-funded, cross-border project which aims to encourage SME's and collectives of SME's to develop and apply sustainable renewable energy solutions. Wittenborg, one of the Dutch partners in the project, developed an economic tool to increase the likelihood of investment in renewable energy by SME's.
"We want to make the tool accessible to everyone which is why we highly value this test done by MBO students," said Van Santen. The tool has also been introduced to the Rotterdam University of Applied Science and the Technical University Delft.
Preparing students for a new, sustainable world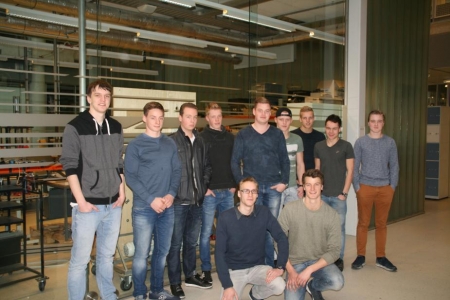 The idea with Aventus was to prepare students, specializing in Operational Technology (Operationele Techniek), for the new techniques used to ensure clean and sustainable development. "Students have to think outside the box beyond their field of expertise. During this project they learned to look from an economic perspective at sustainability. Inspiring and challenging!" said Aventus lecturer, Maarten van den Berg, who with the help of Van Santen prepared the content of the lessons.
The conclusion of the students' research? The 4000 square meter roof surface benefitting from full sunlight makes it efficient to install solar panels.
Van Santen said: " I developed 7 sets of slides for 7 classes which include all the information the students need to know to work with our tool and to learn about company decision making when it comes to spending money on renewable energy. I answer questions like: What does it costs? What are the benefits? What is tax reduction? What happens if variables like energy price, tax benefits and cell cost changes, will it still be profitable? What is my payback time? But also more general question like what influences company decision making when it comes to investments?"
WUP21/2/2016
by Anesca Smith
©WUAS Press