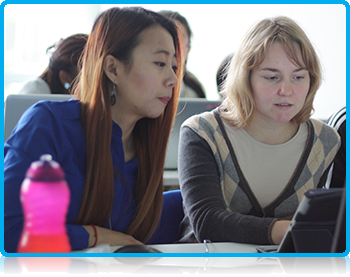 In a manner that might even impress Sir Alan Sugar of the BBC's Apprentice programme, there were some frantic last-minute business dealings last Friday afternoon as Wittenborg Bachelor of Business Administration students competed in groups against each other for the crown of best company - only, this was in cyberspace.
The contest was part of Project Week, which this November for the second time was managed by visiting professor James Bowen from the University of Ottawa. Friday it was second-phase students competing against each other in an online business simulation game and Thursday first year students.
Bowen is part of a team of international developers WUAS has been working with since 2012 to create the world's first gaming-based higher education learning curriculum – an MBA in which students do their learning within game-based simulations.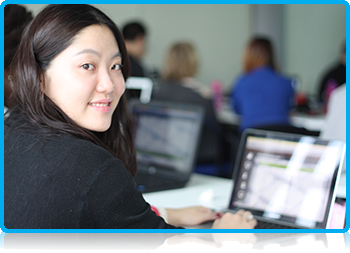 The simulation tests students on their entrepreneurial capabilities in areas including investment, hiring and firing, venture capital, risk management, product development and supply chain management.
It the end it was team Driessen-Driessen who time and again came out tops. Their prize? Lots of chocolates and cookies – all the way from Canada!
For the losing teams: Better luck next time!
What is a gamefied MBA exactly?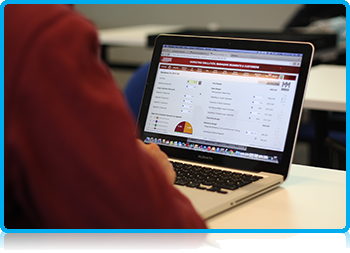 Bowen explains it in this way: "A gamefied MBA is the use of simulations or games as a way of teaching and practicing the material and concepts in a business-environment. A traditional MBA student would attend lectures and they may use cases or do presentations and reports. With a gamefied MBA, what we want is the for the students to develop some understanding of a topic area and then directly practice that in a simulation or a game. The great thing about simulations and games is that the learning objectives are well-defined. We know exactly what we are going to learn in a game and we can measure that very precisely. So what I saw was that students in the learning environment are really bored. When someone stands up there and lectures for three hours... that old-school assembly-line kind of approach just doesn't work with the new generation."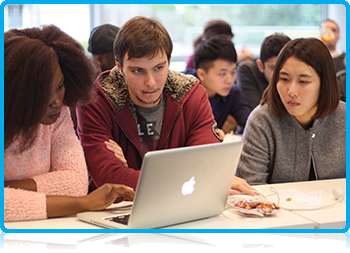 WUP 12/11/2014
©WUAS Press
by Anesca Smith