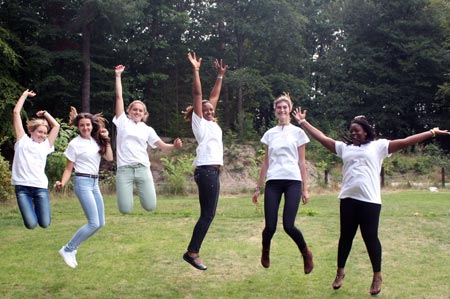 Apeldoorn, the city where WUAS is located, is in the top 10 of the happiest places to live in the Netherlands.
This is according to the Atlas voor Gemeenten, an annual publication, which compares the 50 biggest municipalities in Holland. This year the researchers zoned in on the theme "Happiness", looking at which municipalities have the happiest residents.
The city coming out tops was Ede – about 28km from Apeldoorn, which occupies 7th place on the list. Both are located in the Gelderland province. People from Rotterdam are apparently the least happy.
The good news is that, in general, 87% of Dutch people indicated that they are indeed happy. City dwellers in general seem less content (87%) than those who live in more rural parts of the country (89%), like Ede.
"Happy communities in general are those with an appealing work and living climate where many healthy and employed people work," researchers wrote.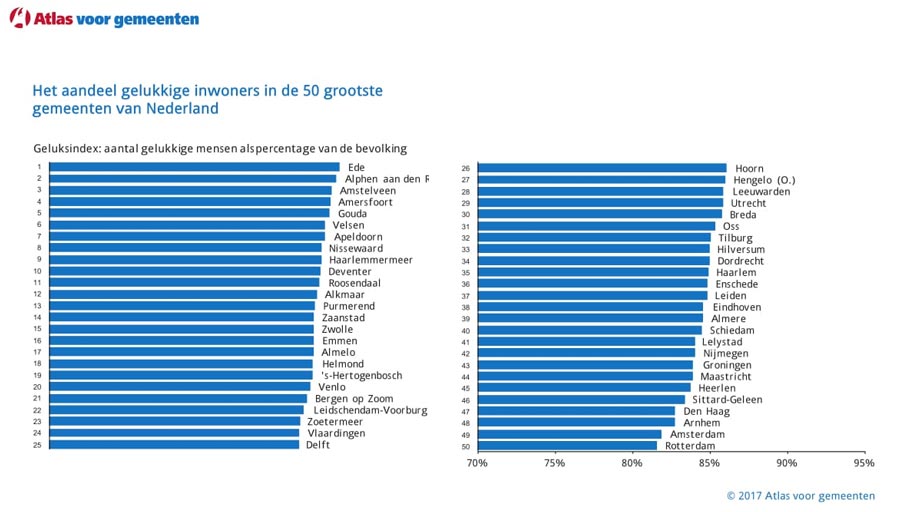 The unhappiest cities are characterized by a high number of those unfit for work, the unemployed, migrants and single parents. Lifestyle often also plays a role in experiencing happiness – things like having regular contact with friends and family and good health. Those who drink moderately are also apparently happier than teetotallers, or those who drink excessively!
What about age? According to the study, those under 35 years old and above 66 years are the happiest.
Source: NRC
WUP 25/5/2017
by Anesca Smith
©WUAS Press