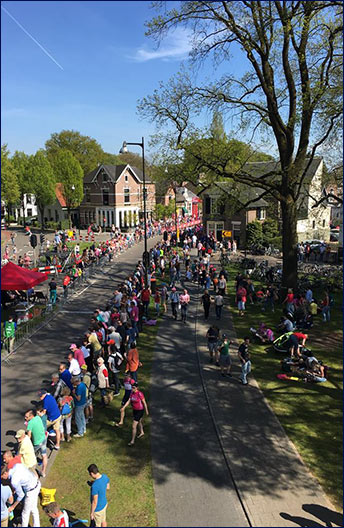 Apeldoorn, the Dutch city where WUAS is situated, has officially been recognised as one of the best event locations in the country.
The title "Excellent Event City" has recently been bestowed on Apeldoorn at the 2016 National Event Awards, which draw attention to the quality and positive effects of festivals and other public events. Apeldoorn was nominated along with the big-league cities of Amsterdam, Rotterdam, Utrecht and Dordrecht.
Wittenborg offers an IBA in Event Management and a Master of Science in International Event Mangement at its Apeldoorn campus.
The jury said the nominations give well-performing cities the exposure and recognition they deserve. They are held up as an example to other cities. The title "Event City of the Year" for cities with a population higher than 100 000 eventually went to Rotterdam.
Apeldoorn was praised for its professional handling of big events like the Giro d'Italia earlier this year. In the analysis of Apeldoorn, the jury said: "Apeldoorn runs a consistent events policy and also ensures that it hosts a good mix of events. It can count on the support of many volunteers with a professional background, who ensure events like the Giro d'Italia are developed with a wide public in mind."
Source: Apeldoorn Deze Week
WUP 21/10/2016
by Anesca Smith
©WUAS Press