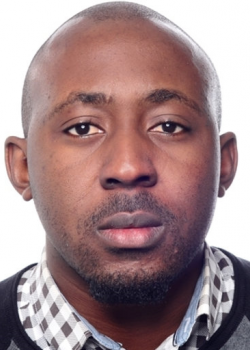 Alumnus Opens Door to Georgia for 6 Wittenborg Students
For Wittenborg alumnus Serge Gwabene, starting a social enterprise has been a long-held ambition – even when he was still a student.
Which is why he founded Stichting Codine, a youth empowerment organisation, in the same year he graduated from WUAS, which was 2014. He has been running the organisation ever since, alongside doing his master's degree in Germany, getting married and securing a high profile job at a IT company!
Thanks to Stichting Codine, six students from Wittenborg will go on a Youth Exchange programme in Tbilisi, Georgia, from 20 – 28 July. The project is being funded by the European Commission through its Erasmus + programme. The Youth Exchange will gather 36 young people from The Netherlands, Georgia, Spain, Greece and Ukraine. It will focus on sustainability issues and facilitating intercultural dialogue.
Gwabene, from the Democratic Republic of Congo (DRC), graduated with an IBA in Economics and Management from Wittenborg in 2014. He followed it up with a Master in Business Administration (MBA) from a German university. In the meantime, he has also secured a job as a senior process analyst at Infosys – a global consulting and IT services company that is listed on the New York Stock Exchange and worth about $10.9 billion.
"Apart from my studies and work I always wanted to be socially engaged, and that is why I founded Stichting CODINE in 2014," says Gwabene. "We have already implemented several projects in Netherlands and throughout Europe, mainly with the support of Erasmus+ and the European Commission."
WUP 27/06/2018
by James Wittenborg
©WUAS Press