Alumni from WUAS who have carved out brilliant careers for themselves can be found all over the world. A case in point is Lasantha de Silva who graduated at the top of his class in 2008 and is now serving as Director Higher Studies at one of the largest private education institutes in Sri Lanka. Anesca Smith talks to Lasantha about his time at Wittenborg and his experiences since graduation.
Before studying at WUAS Lasantha worked in the Middle East banking sector and after graduation became Wittenborg's first Education Operations Manager after starting as a junior lecturer. In an interview he explains what value studying at an international university added to the quality of his education and what ambitions he still has for himself.
Lasantha, what made you decide to study abroad?
Before migrating to the Netherlands, I was an expatriate in the Middle-East Banking sector. The exposure I could gather in Europe, one of the promising economies in the world, especially being born to a traditional Sri Lankan family, was understood to be enormous. Thus, foreign education was sought.
Why did you choose Wittenborg?
When seeking a degree in finance, a small university in the Netherlands caught my eye. The friendly approach when I was a prospective student, the spontaneous support and the specialization attracted me to Wittenborg.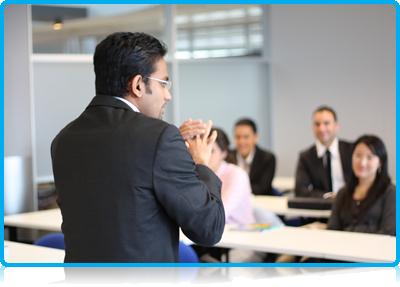 Which degree did you earn?
International Business Administration specializing in Financial Services Management with Honours (GPA 8.0/10.0)
How did your study and career path develop since graduating from Wittenborg?
Upon my graduation I was offered to stay at Wittenborg and start my career as a junior lecturer. At this juncture, it was a crucial decision to make, having over 6 years of work experience in the finance sector. The decision of accepting the offer made by Peter Birdsall and Maggie Feng (Wittenborg Directors), not only made me change my career from Finance to Education, but also transformed me into a different person. When I left the Netherlands after 5 very productive years, I was the Education Operations Manager in addition to lecturing at Wittenborg. With the kind guidance and support of my "gurus" in the stream of Education, Peter and Maggie, I have now fledged myself to a complete individual, serving in one of the largest private education institutions in tertiary education in Sri Lanka, as the Director Higher Studies. Currently I'm conducting the research study of my Master programme; Master of Arts in Leadership, Innovation and Change Management from University of York St. John, the United Kingdom.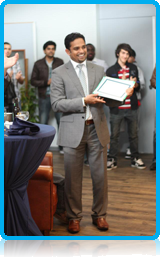 Where do you stay now?
I currently reside in Sri Lanka with my family.
What about work?
At present, I am the Director Higher Studies of Royal Institute of Colombo, one of the largest private institutes offering tertiary education to Sri Lankan youth. Having founded in 1970, Royal Institute (Pvt) Ltd houses over 5 000 students and offers education from kindergarten to postgraduate studies. Royal institute of Colombo, the Higher Education arm of RI, is the ONLY "Affiliate Centre" for University of London (UoL) International programmes in Sri Lanka. The academic direction to the UoL programmes is provided by leading business schools in the UK; London School of Economics (LSE), University College London (UCL), Queen Mary University (QMU), King's College, Birkbeck.
RIC offers degrees in the fields of Economics, Management, Finance, Sociology, International Relations and Law from UoL and also in Engineering, Biomedical-sciences and IT through a pathway programme of Deakin University Australia. To the side of heading the tertiary education division of Royal Institute, I am also a senior lecturer for the LSE-led programmes in Sri Lanka in the stream of Banking and Finance for undergraduate students.
What has been the extent of your involvement with Wittenborg since you graduated?
Since I left Wittenborg for Sri Lanka in 2012 I have kept in close contact with my ex-colleagues.
Do you think it is important to be involved, or at the very least, keep some contact with one's alma mater after graduation?
One should never forget who they are and what made him or her the person who they are now. Gratitude is one very important trait a person should possess.
Would you be interested in joining a formal alumni association from Wittenborg?
Of course, it would be my greatest pleasure.
If so, what would you expect from such an organization?
Networking
What are some of your fondest memories from studying at Wittenborg?
· Obtaining the highest grades for all modules offered
· Re-initiating the Students' Union in 2007 and being elected as the President of the Students' Union 2007
· Getting Graduated topping the batch with a classification of First Class Honours
Would you be interested in being to some sort of service to current students? If so, in which capacity?
Guest lecturing
What did studying at an internationally-orientated university mean to you? For instance, do you think it added value to the quality of education you received?
The International exposure, interpersonal and inter-cultural skills developed, networking with classmates and the expertise brought in to the classroom by the foreign lecturers extended the experiences gained beyond the borders of Main Land Europe, thus added value to my education and of course to my career advancement.
Related to that, how would you describe your study experience as a whole at Wittenborg?
Compared to many Universities, Wittenborg is small with regard to student numbers. For me, that is one of the distinctive features of Wittenborg: The individual attention given to students both academically and informally (through the tutor groups) ensured the students were provided with extended support.
One unique practice at Wittenbrog was the guest lectures delivered by industry experts, sharing their experiences with the students showing them how the theories learnt in the classrooms are practiced in the real world. The seminar papers also gave us a hint of what is academic writing and prepared us for the final research study and the thesis.
Would you recommend the Netherlands and Wittenborg as a study destination?
Wittenborg provides students, especially foreign students, a homely environment. Creating a comforting, family atmosphere is a unique feature at Wittenborg - from the top management, lecturers to the administrative staff and the students are given the feeling that they are taken care of. Academically, the educational experience is distinctive. The examination tools used enhance different skills in students which prepare them for advanced working cultures.
What were some of the challenges you faced as a student?
Having been brought-up in Sri Lanka, and not being one of the most out-going students during my secondary education, public speaking was a nightmare for me. Exam C component, the presentations in each module, was definitely a challenge I faced during the early months. Better preparation and frequent practice made me overcome the phobia of public speaking and presentation. Thanks to Wittenborg, I now address audiences of thousands and also deliver training sessions to large groups of professionals without any hesitation.
Did you work while you were studying? If so, where and for what period?
I completed thee internships: one at Wittenborg as the Education Assistant from September 2007 till November 2007; second, at Amsterdam Institute of Finance as Assistant to the Associate Director from December 2007 till April 2008 and third, once again at Wittenborg from May 2008 till July 2008.
Would you recommend doing an internship as part of the study experience?
Doing an internship during study period, in my purview is very important. Students will not only get the opportunity to experience different theories discussed in the class rooms, but also encourages innovation in student minds, maturity and improves interpersonal skills.
What advice would you give new graduates wishing to enter the job market based on your own experience?
The right commitment, pro-activeness and attitude define one's growth and it has no limits.
What short and long term ambitions do you have for yourself career wise?
Since I serve in the field of Education, I wish to read for my PhD. My current research is to improve the education system in Sri Lanka. Finally, I want to develop my own baccalaureate.
WUP 14/14/2014
Link: http://www.wittenborg.eu/wittenborg-university-says-fond-farewell-education-manager-lasantha-de-silva.htm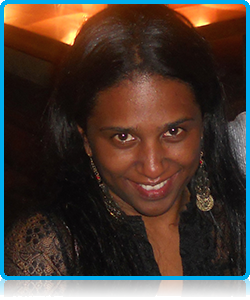 WUAS Press
by Anesca Smith