African Business Success Attributed to International Education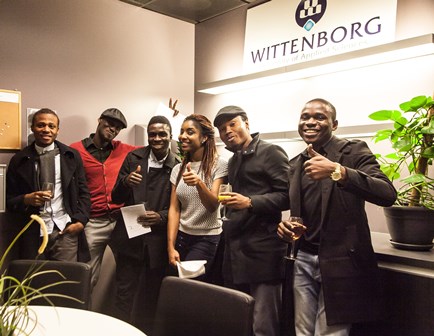 Researchers credit the increasing number of successful start-ups in Africa to the education many of its owners acquire abroad.
In a recent article published in The Conversation – an online academic news source – associate professor of Strategic Management Christian Stadler from the University of Warwick's Business School and Florence Karaba, PhD student at the University of Bath, share their research findings on what makes a successful business in Africa.
"Western-educated returnees thrive in Africa's cities," the two researchers write. "Savings brought back can give workers the means to buy a house, while their new-found expertise can give them a foot in the door at the biggest African companies."
WUAS, one of the most international institutes for higher education in the Netherlands, boast an impressive number of students and graduates from African countries - notably Nigeria, Ghana, Cameroon, Uganda, Zimbabwe and the Democratic Republic of the Congo. Just recently the university successfully hosted a Business-to-Business Africa Event to showcase the continent's investment potential featuring acclaimed speakers – among others from the Netherlands-African Business Council and Rabobank's Africa Desk.
Stadler also told Business Life – a British Airways supplement – that the continent "is buzzing with graduates from the world's top universities coming back to their homeland to put into practice what they have learnt".
"In South Africa, an estimated 359 000 highly skilled workers have returned in the past 7 years. They are able to overcome three of the biggest obstacles: access to property, capital, and global networks. Loans are notoriously expensive in Africa. A 20% interest rate is not an exception. Property prices, on the other hand, have skyrocketed in Africa's cities.
"So coming back with some savings gives returnees a head-start – and there is evidence that the willingness to return is real. Angel investors and venture capitalists are also rare creatures (though increasing in number) but those educated in the US or in Europe return with connections to Western investors. Their ability to build bridges between the different worlds is key.
"In recent years, not just individuals but entire companies have relocated – coming with the same advantages. Look at iRoko, a sort of Netflix for Nollywood movies, which moved from London to Lagos recently."
Source: The Conversation
WUP 9/5/2015
by Anesca Smith