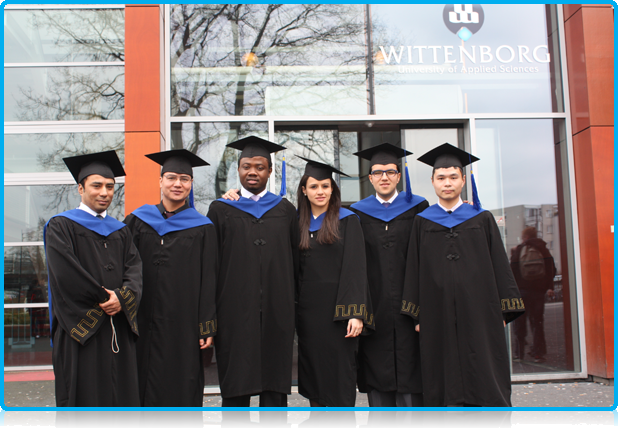 This week saw the graduation of 6 Wittenborg students from the Bachelor in International Business Administration. The awards were presented by director Mrs Maggie Feng at a ceremony on Thursday at the campus of Wittenborg University in Apeldoorn. The 6 students representing 5 nationalities have specialised in a number of the business administration pathways, including Financial Services Management, Logistics and International Trade, and Marketing and Communication.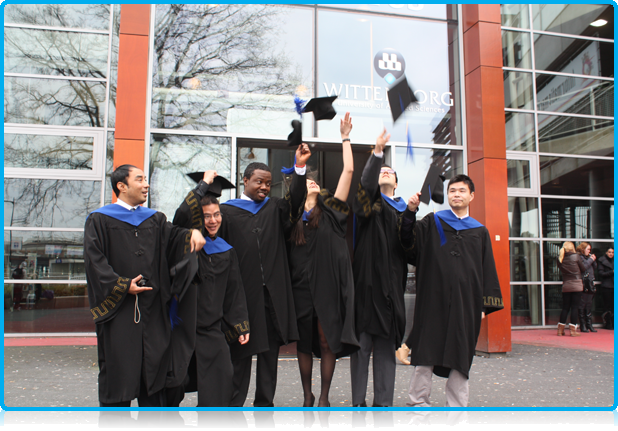 The graduation ceremony saw the following students graduate: Mr Ravin Mahrjan, from Nepal, Mr Jiang Jun (Joe), from China, Miss Paola Carrillo, from Colombia, Mr Shillingford Ibrahim, from Nigeria, Mr Pradeep Sthapit, from Nepal and Mr. Carlos Grijalva, from Ecuador. Some students' parents flew over from across the world to join their sons and daughters at this special event.
A number of notable milestones were achieved with the graduation of this group, Shilingford Ibrahim was Wittenborg's first Nigerian graduate, and Paola Carrillo and Carlos Grijalva completed the whole Bachelor programme in 2 ½ years by completing their work placement and graduation assignments during the summer and winter vacations, as well as doubling up on some subjects during the first and second phase.
The degrees were awarded under the Netherlands Act of Higher Education, in accordance with the Netherlands Accrediation Association (NVAO) accredited IBA programme Examination and Education Regulations. These fresh Wittenborg Alumni completed their programmes fully in English and now have the opportunity to further their studies at Master level, return to their home countries and begin their careers or even enter employment in the Netherlands under the Knowledge Migrant scheme.
WUP 06/04/2012