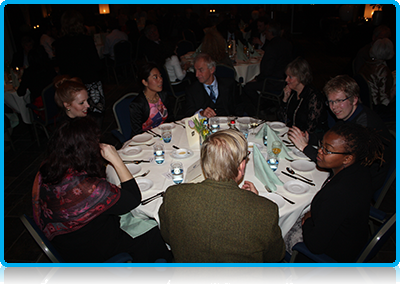 More than 70 staff and family enjoyed the annual Wittenborg New Year's dinner on Friday, which included the traditional New Year's "Address" by Chairman of the Board, Peter Birdsall, which looked back at the numerous achievements in 2014 and ahead to 2015.
After listing achievements such as the start of the GREAT research project, the MBA accreditation, and the visits of Prime Minister Mark Rutte in February and the subsequent visit of Jet Bussemaker, Minister of Education, Birdsall went on to praise Wittenborg's back office staff and the admissions team for helping to make 2014, what he titled 'the best year yet!".
Looking forward, Birdsall unveiled a new second campus, ready to open in May 2014 and to be announced to students and staff later this week. He also hinted at a breakthrough in the creation of a new student housing complex in Apeldoorn.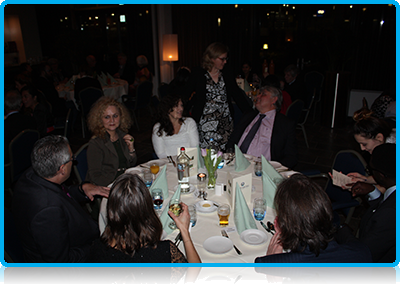 On the education front, Wittenborg presented its plans to accredit a new Hospitality Management degree, as well as new Bachelor and Master degrees in Sport, Business and Management. September will also see the launch of a degrees in Business Administration and Technology Management, and a BBA in ICT Management – both aimed at students who want to gain as much work experience as possible.
WUP 17/1/2014