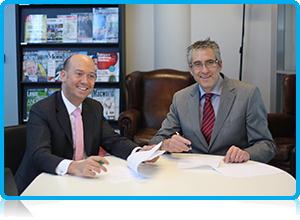 Wittenborg and ANGELL have worked together in the creation of an academic top-up programme for students in the Cooperative Education IBA programme, offered at the institute in Freiburg, Southern Germany. Students from ANGELL's IBA are given the opportunity to complete a final year top-up with credit transfer at Wittenborg in Apeldoorn. Students from Freiburg can choose 4 of the Wittenborg IBA pathways - Hospitality Management, Marketing & Communication, Real Estate Management and a new specialisation - Sport and Event Management.
The Cooperative Education IBA programme in Germany is a 180 credit, 3 year Bachelor of Business Administration, that combines periods of work with periods of study. The programme is offered from the IBA International Berufsakademie - a University of Cooperative Education - at 12 different campuses in Germany, including Freiburg. A University of Cooperative Education in Germany is similar to a "cooperative Hogeschool" in the Netherlands, that offers dual learning programmes, known in Dutch as Duaal Opleidingen.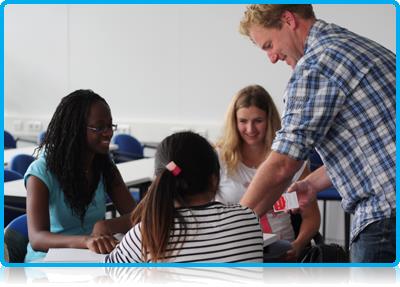 Employers are closely involved in the study process and at ANGELL Akademie students spend 3 months in the workplace and 3 months in the lecture rooms, throughout the three year programme. Employers pay students an allowance throughout the year, which means that essentially they cover a student's tuition fee.
The final year top-up in Apeldoorn offers students from Freiburg a period abroad, in which they can add to their academic qualification and prepare for entry into a Master's programme.
WUP 27/3/2013