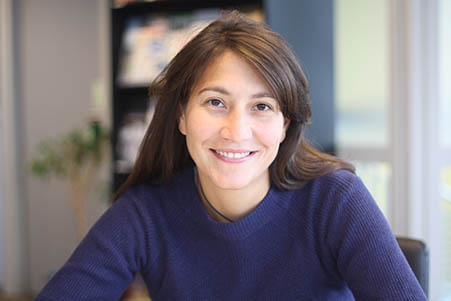 WUAS welcomed its first recipients of the Holland Scholarship Programme (HSP) at its campus in Apeldoorn this semester after receiving an overwhelming number of applications from all over the world. The group is a mix of Bachelor and MBA students.
Wittenborg is one of almost 50 Dutch universities participating in the Holland Scholarship programme announced by the Dutch government last year. Every year a total of 768 talented international students will receive the opportunity to do a Bachelor or Master degree in the Netherlands. Each will receive a financial contribution of €5,000 towards their studies. The aim of the Holland Scholarship is to raise the profile of Dutch higher education and to encourage student mobility both into and out of the Netherlands.
One of the MBA-scholarship recipients at Wittenborg is Gizem Gören who worked as a project finance manager in Turkey for about 10 years before deciding to seek "a new challenge and new opportunities" in the Netherlands.
"I was looking for a scholarship in the Netherlands since April and I needed a university that would process my application swiftly so that I could start in September. The admission staff at Wittenborg were very helpful and friendly." Gizem says another reason she chose Wittenborg was because of its international environment. The university counts more than 70 different nationalities among its students and staff.
Has her experience of Holland lived up to her expectations so far? "More than I thought it would. I mean, I expected rain and bad weather, ha-ha. Seriously though, people in the Netherlands are very polite and its (infrastructure) systems, like transport, run very smoothly."
She plans to learn Dutch as soon as possible. "If you don't learn the language, you will find yourself isolated from society." She currently lives in Amstelveen and enjoys small-town living. "It is so beautiful and peaceful. I used to suffer from terrible headaches and the clean air here in Holland definitely helped to get rid of that.''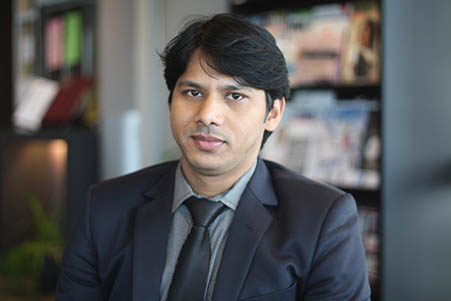 Another scholarship recipient is MD Jiabul Hoque who did a Master degree in Computer Science and Networking at the University of Greenwich in the UK before coming to Wittenborg where he is now doing an MBA. He also worked for Halixfax Bank in London as part of its IT Administration team. According to Jiabul he was attracted to Wittenborg because of its small size and student-focused. "Wittenborg's Admissions Office responded really quickly to queries and that motivated me a lot."
The Holland Scholarship was set up as a result of the Vision on internationalisation set out by the VSNU (the Association of Universities in the Netherlands) and the Netherlands Association of Universities of Applied Sciences, as well as the letter of the Ministry of Education Culture and Science in June 2014 outlining the government's vision on internationalisation. One of the essential points in both documents was the strong demand for a new Dutch scholarship programme aimed at student mobility.
Applications for the 2016-2017 academic year open on 1 November, 2015. Further instructions for applying and the specific deadlines will be published at the beginning of October.
WUP 29/9/2015
by Anesca Smith