Celebrating 25 Years of Wittenborg
On behalf of the Board of WUAS, directors Peter Birdsall and Maggie Feng warmly welcomed their guests to enjoy a programme of events, before the party and dance party.
The student hosts for the first part of the evening were Matthew Millet, from the UK & Nicole van Riggelen from the Netherlands.
The evening was opened by Alderman Johan Kruithof of the Apeldoorn Municipality, and was followed by three speakers; Mr Fred de Graaf, President of the Senate (voorzitter Eerste Kamer) & the former Mayor of Apeldoorn; Professor Dr Maurits van Rooijen, Rector & CEO London School of Business & Finance & the former Rector & CEO of Nyenrode Business Universiteit and Mr Dries Crama, Chairman of the regional Employer's Association, VNO NCW – Stedendriehoek.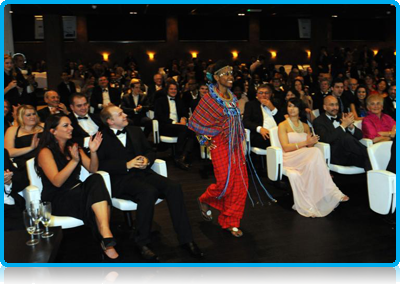 Guests were invited to premiere the new Wittenborg promotion film, made by film director and lecturer at the Photo Academy Kevin Lee in record time of only two weeks, especially on time for the gala. Stars of the film were students and staff. The film will be published on internet from Sunday 11th November.
The formal part of the evening was closed with a speech by Peter Birdsall Chairman & joint CEO of WUAS, in which he looked back at Wittenborg's development and move from Deventer to Apeldoorn, but especially at its future development: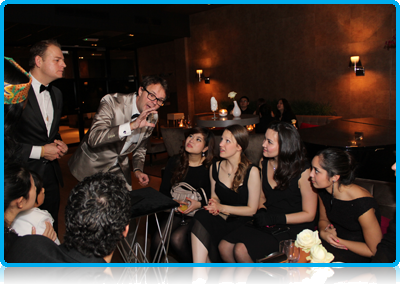 "I can announce that from today, Wittenborg will go forward using only its English name, WUAS. The institute has formulated a 10 year plan which will see the development of 5 different schools under this name, a school of Business & Finance, a school of Service Management, that will encompass the Hospitality, Tourism and Events industry, a school of Arts & Technology, combining the ICT and graphical / media industries, a school of Healthcare and a school of Education.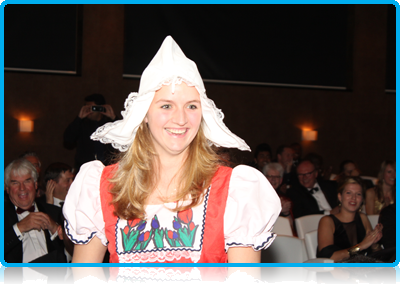 The continuing theme in these schools is the small-scale education concept that Wittenborg continues to promote the diversity interculturalism and the management skills and competencies that we value highly in preparing our students for their future careers.
Our ambitions are already taking shape. We have developed three Master of Science programmes with our validating partner, the University of Brighton and have been pleased to start offering the MSc in International Event Management this year. In 2013 the Master International Hospitality Management and Master International Tourism Management are planned to start.
The development of the Master programmes has paved the way for the beginnings of research and collaboration between researchers.
Also, from September 2013, together with the University of Brighton and Hotel and Hospitality institutes in 4 other European countries, Spain, France, Switzerland and Germany, we are to start offering the Euro BA, a three year Bachelor of Arts in International Hospitality Management, in which students will study each year in a different country. Wittenborg will be offering the first and second year of this new programme here in Apeldoorn.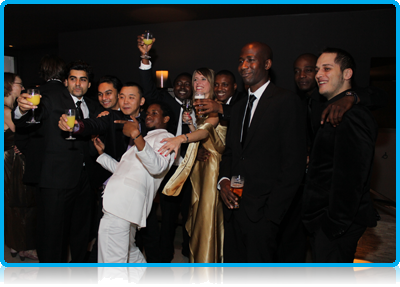 We are currently working with partners on developing a Bachelor pathway in ICT Project Management, in which students will be able to complete their work placement at companies here in Apeldoorn.
Of course we continue to develop our business programmes, with a Bachelor in Entrepreneurial Business Administration undergoing final validation."
Before the party kicked off all guests were treated to a display of the intercultural atmosphere at Wittenborg with Wittenborg Students, representing 19 different nationalities holding their "Intercultural Finale" – a catwalk of national dress and costume.
At 9pm the party went into full swing, with a band specially formed for the evening by Wittenborg's friend, music maestro Herman Wolters, and including the well-known singer and percussionist Eddie Conard. Guests were also treated to magicians who entertained in the reception areas.
More reactions to follow…
WUP 10/11/12