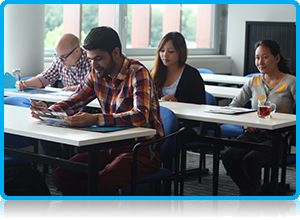 Students interested in doing one of Wittenborg University's three Master of Science programs (International Hospitality, International Tourism and International Event Management) got a taste of what to expect when they attended the university's MSc Open Day today. Wittenborg's Master of Science programs are offered in conjunction with the University of Brighton in the UK and upon graduation students have the opportunity for a double degree, Wittenborg's post-graduate program coordinator, Karin Pelle, told prospective students of whom many are currently completing their bachelor degrees at Wittenborg.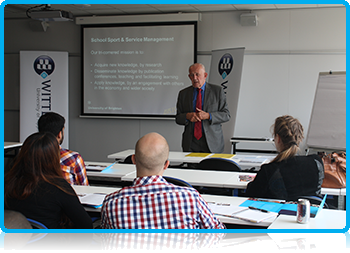 All three programmes will kick off again in late September this year at the start of the new academic year. Unlike the university's bachelor programs, there is only one entry date for its Master of Science programmess. The programmes can be completed over a period of one year on a full-time basis or part-time over two years – regardless which one they choose, students should prepare themselves for a heavy but ultimately fulfilling workload Pelle said. She gave an overview of the study content, modules, methods of teaching and an idea of the time schedules students can expect.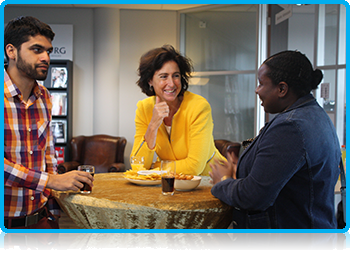 Wittenborg director, Peter Birdsall, said many other students interested in enrolling for the programme could not attend the Open Day today, as they are on the other side of the world in countries like China, Russia, Vietnam and Uzbekistan. The university prides itself on having one of the most international student bases in the Netherlands with more than 60 nationalities represented among its more than 350 students and members of staff.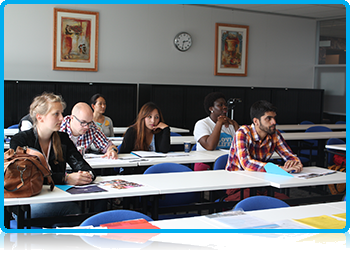 Birdsall kicked off the Open Day with a short introduction welcoming students. Thereafter it was Pete Odgers, MSc Programme Coordinator from the University of Brighton's turn who said hospitality, tourism and event management were all relatively young industries in terms of research, particularly event management, and much still needs to be done. "Research drives education," Odgers said. According to him the university works in close conjunction with the respective industries and the World Tourism Organization.
Prospective students had many questions for both Pelle and Odgers, many related to employment prospective students in the various industries. They were also given the opportunity to engage with current Master of Science students at Wittenborg about how they experienced the program. In addition, Odgers presented a "try-out" lesson in the form of a case study.
WUP 26/6/2014
©Wittenborg University Press
by Anesca Smith