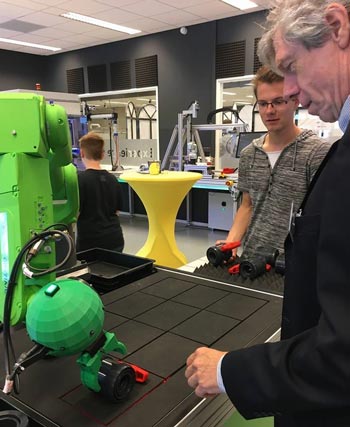 The Netherlands is the 4th best country in Europe when it comes to innovation, according to the recently published 2017 European Innovation Scoreboard. The ranking is based on data collected in 2016 and compiled by the European Commission.
According to the report, Sweden remains the EU innovation leader, followed by Denmark, Finland, the Netherlands, the UK, and Germany. The Netherlands is also to be found among the fastest growing innovators – the top 5 are Lithuania, Malta, the UK, the Netherlands and Austria.
The report states that EU innovation performance continues to increase, especially due to improvements in human resources, the innovation-friendly environment, own-resource investments, and attractive research systems.
Contributing to the Netherlands' innovation strength is an attractive research system, good human resources and linkages. However, it is considered weak in firm investments, sales impacts and intellectual assets.
WUP 19/8/2017
by James Wittenborg
©WUAS Press