Introduction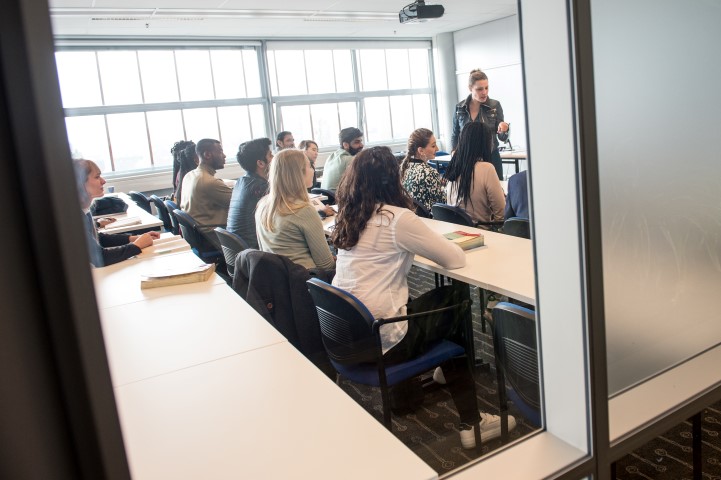 Business Administration covers all organisations and all professional fields. The exciting world of Facility & Property Management requires business administration qualities both of entrepreneurship and organisation and project management.
Students who choose the BBA specialisation in Facility & Property Management, as part of the BBA Pathway IBA, learn about portfolio management of property, also valuations, with buying and selling procedures operating in various countries. You will study the exciting world of real estate as an investment, examine the relationship between property, insurance and tax, then understand the complex system of loans and mortgages, which are involved in the highly profitable industry surrounding the development, buying and selling of property.
A detailed knowledge of the real estate world enables business administrators to fulfil their specialist functions within those organisations and companies involved in buying and selling property or locations for industrial purposes or investment. These specialists are also trained to operate independently as property consultants and advisors, real estate being one of the major growth areas in which individual entrepreneurs are becoming highly successful today.
Course Content
These programmes will prepare graduates with an understanding of housing estate, project development and general business, and the knowledge, skills and attitudes to enable them to immediately contribute to organisational objectives at entry level.
Modules include Real Estate Investment Strategy & Finance, Sustainable Real Estate Management, Facilities Management & Commercial Properties, International Mortgages & Loans, Commercial Real Estate Management.
The Industry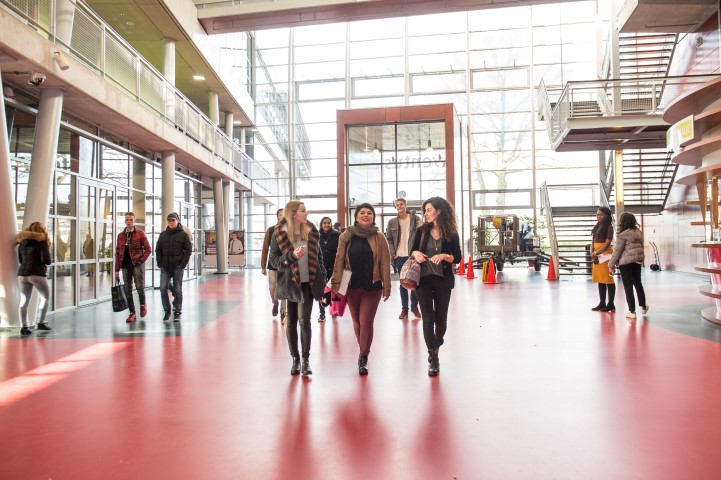 Professionals in the Facility & Property Management sector buy, sell or lease real estate, manage commercial, residential and industrial property or provide related services, such as auctions and appraisals of property.
Major groups in the industry include Savills (UK), Sotheby's (US), Mitsui Fudosan (Japan), China Vanke (China) Pam Golding (South Africa) and the Westfield Group (Australia).
The real estate industry is a highly competitive one. Demand is driven by the economic situation in a country and demographics around population growth, personal income, employment rates, interest rates and access to capital also play a role. Real estate companies typically either specialise in residential or commercial property.
The internet has become a major marketing tool for realtors across the board, in many countries even eclipsing traditional methods of reaching consumers, such as newspapers or brochures.
The profitability of individual companies depends on property values and demand. Real estate companies also rely on the supply of investment capital; thus, large companies often have competitive advantage based on bigger financial resources and broad geographic reach. However, small companies can compete effectively by focusing on local or regional markets.
Current challenges facing the industry are limitations on land supply and an increasing demand for greater social-corporate responsibility when it comes to the development of property.
Career Prospects
Completing an international BBA bachelor's degree that prepares you for the industry and sectors in real estate, facility and property management will open a host of career possibilities!
If you are confident, love dealing with people, thrive on working unconventional hours and want to enter a highly rewarding industry, working in property management might just be your dream career.
However, it is also a risky industry that requires h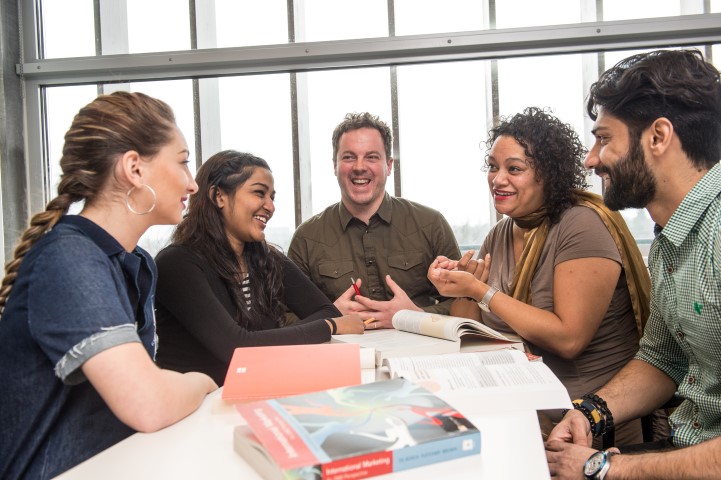 igh ethical standards from its practitioners. After all, you will frequently be involved in high-value transactions that might represent the most important financial decisions ever made by your clients, so treat them with respect.
Generally, real estate agents (or realtors) lease, manage, value, buy and sell residential, commercial and industrial property or businesses on behalf of their clients. To be successful requires dedication, professionalism and a real commitment to delivering superior customer service.
Real Estate Agent
Most real estate agents deal with residential property, such as houses and apartments. Others specialise in investment properties aimed at generating a profit for their owners, such as shopping centres, apartment complexes, office blocks and hotels. As a real estate agent, you act as a negotiator between the owner and the buyer - brokering an agreement until both parties are satisfied about the price and conditions of sale.
Once a realtor has been appointed, he or she usually starts a marketing campaign aimed at potential buyers. Interested parties are taken to view the property and the agent supply information until the property has been legally transferred to a new owner. The realtor gets paid a commission for his or her services.
Real estate agents are also involved in the letting of property and act as a go-between for the landlord and the tenant. Their tasks include drawing up a lease agreement, collecting the rent and maintaining the property. To be successful, you need to have an engaging but firm personality.
Valuer
A valuer determines the value of a property based on the market conditions at a certain time. His or her clients include banks, various government departments, insurance companies and property developers or owners.
The information valuers provide is used to assess mortgages, value assets, to determine insurance compensation, to calculate land tax and municipal rates, for law settlements and finally to establish the value of properties that are up for sale.
Property Manager
Property managers lease and manage retail, residential, commercial and industrial properties on behalf of the owners. For instance, large corporations or government departments often contract property managers to look after the housing needs of their employees or to provide space for business outlets. Like a realtor, the property manager is involved with the selection of tenants, drawing up lease agreements, advising on rent, collecting the rent, maintaining the property and administering repairs.
Body Corporate Manager
The body corporate manager's role is usually to manage the "common area" of a subdivided building, such as a block of flats, on behalf of all the owners. He or she gets instructions from the body corporate committee and tasks include scheduling meetings, advice on the funds needed to maintain the building and surrounding garden or parking areas, ensuring the building is appropriately insured and making sure bills, such as water and electricity, are paid. The body corporate manager also advises on new legislation or municipal regulations that might affect the property.
Auctioneer
Auctioneers conduct public auctions - usually on the site of the property. However, their responsibility extends far beyond merely conducting an auction. It includes evaluating the property, gathering information and photos for the catalogue (a brochure describing the property, viewing times and conditions of sale), advertising the auction, taking bids, announcing the outcome of the auction and overseeing final signing of the contract.
Buyer's agent
A buyer's agent is a real estate consultant who works exclusively for buyers, representing their best interests when purchasing property. The agent will advise the buyer on current market conditions, research the property in the area, sort through listings and make suggestions that correspond with the client's needs. They also handle the negotiation process and are present at the closing of a deal.
Business broker
A business broker acts as intermediate between the seller and the buyer and can act for either but not both at the same time. If you wish to buy a property, a broker will assist in assessing it - telling you, for instance, if the price is too high or advising you to step away if the seller is not providing full financial disclosure. The broker will also negotiate the transaction on behalf of the buyer and assist with the paperwork. If you wish to sell, a good broker will help you with reading the market, determining the proper value of a property, negotiating the deal and sorting out the legal and other paperwork.
Entry Requirements
Apply / Information Request
Fill in the Information Request Form to get more information about our programmes and admissions process. You can also send an email to admission@wittenborg.eu, and one of our team members will reply to you as soon as possible.

Feel free to connect with our Admissions Team by calling our office line +31 (0)88 667 266 or our mobile phone number +31 (0)628 364 624.
If you wish us to call you back, then simply send an email to admission@wittenborg.eu with your phone number and preferred time.
A member of our Admissions Team will call you back soon during our office opening hours, which is Monday-Friday 08:30-17:30, Dutch time.
If you which to directly start you application online, then please follow the steps on this page and complete the form. All necessary application documents can be downloaded on the same page, and scanned copies can easily be uploaded before submitting the form. Alternatively, you can also send your application documents by email to admission@wittenborg.eu.