Netherlands Full Speed Ahead in THE World University Rankings, Punching Way Above its Size in 4th Place
s00001
Sun, 11/10/2015 - 16:19
More Information - More Choice - information overload for university students?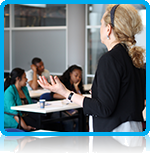 s00001
Sun, 04/05/2014 - 11:29
Wittenborg University scores well in the National Higher Education Choice Guide 2014: IBA Programme Ranking – number 5!
Wittenborg has scored well in the national choice guide of higher education programmes in the Netherlands.
s00001
Tue, 08/10/2013 - 10:40